Ten Most Haunted Places Throughout the State of South Carolina
June 3, 2017 By Chelsea T.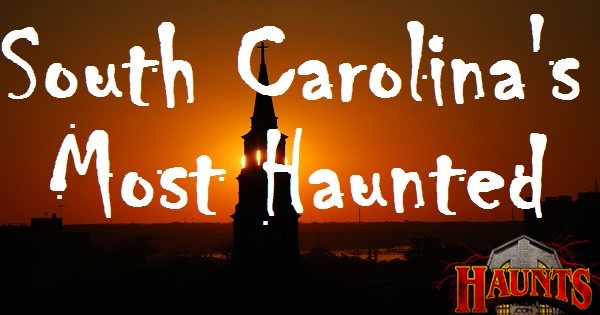 Home > Haunted Places > South Carolina Haunted Places
Who doesn't love a good ghost story? Well, in South Carolina, there's a whole lot of them! From hospitals and asylums, to cemeteries, schools, theaters, restaurants, parks, bridges, and even roads, there's an endless amount of places throughout the state that are said to have some ghostly spirits lingering.
Some of these creepy spots are located in the biggest of cities that everyone knows about, and others in small towns that only locals may know of. Take a peek below to check out our Top 10 Haunted Places in the state of South Carolina!
1. South Carolina Lunatic Asylum - Columbia, SC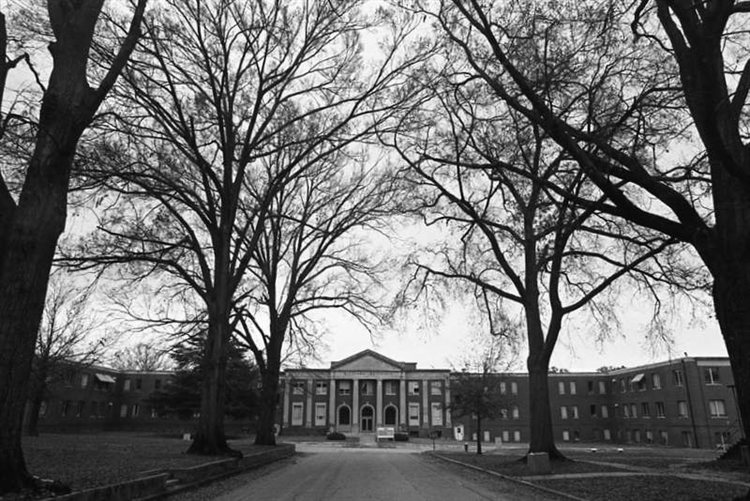 Photo by Hunter Desportes, via Flickr

The South Carolina Lunatic Asylum in Columbia dates back to 1822 and was added to the National Register of Historic Places in June of 1970. Today, the hospital goes by the name, The South South Carolina State Hospital and is a publicly-funded state-run psychiatric hospital. It was used as a prison camp for Union Soldiers during the Civil War and had been designed to care for the mentally ill, bringing in over 1,000 patients by 1900. Many believe that the patients who once resided at the hospital and died while living there are the ones that linger the building to this day.

2. Baynard Plantation - Hilton Head, SC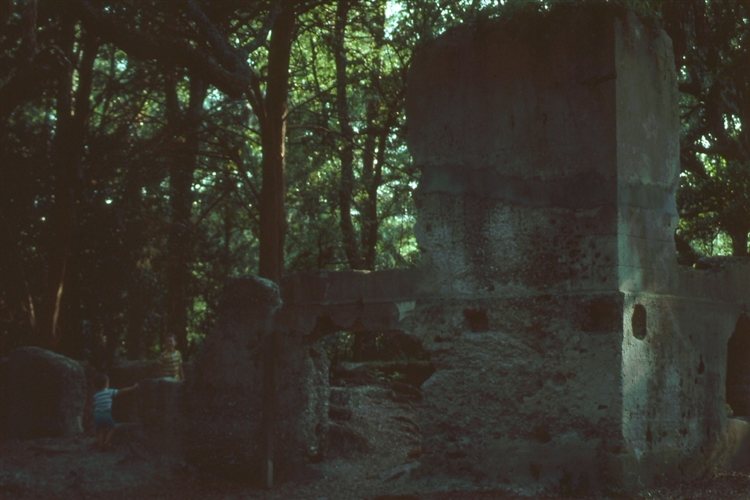 Photo by Rjones0856, via Flickr

The Stoney-Baynard Plantation is located on Plantation Drive in Hilton Head Island and was added to the National Register of Historic Places in 1994. The location has also been known as Baynard Ruins and as Braddock's Point Plantation. According to Paranormal Wiki, the plantation was lost by "Saucy Jack" Stoney to William Eddings Baynard in a poker game in the 1830s. The plantation had been in the Stoney family since the American Revolution and by the time Saucy Jack got it, it was a 4th generation inheritance. On gray days with little sun and some rainy skies, Baynard's ghost is known to wander around.

3. Cypress Garden Ruins - Monck's Corner, SC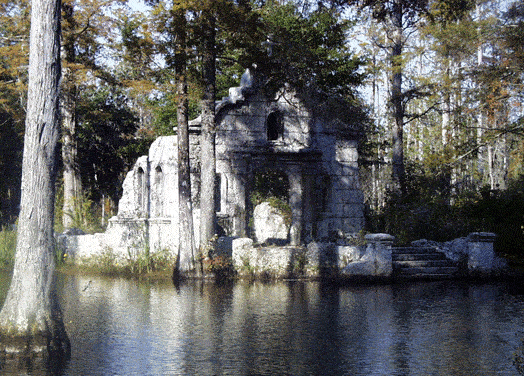 Photo by Michah A. Ponce, via Flickr

This 170-acres preserve and gardens is located in Moncks Corner and was originally part of the 1750 Dean Hall rice plantation. The spot has been featured on a number of television shows and in movies, including The Patriot and The Notebook. The ruins are said to be one of the most haunted places in South Carolina, and many visitors have claimed to have heard and felt strange things while wandering around the preserve.

4. Salem Black River Church - Sumter, SC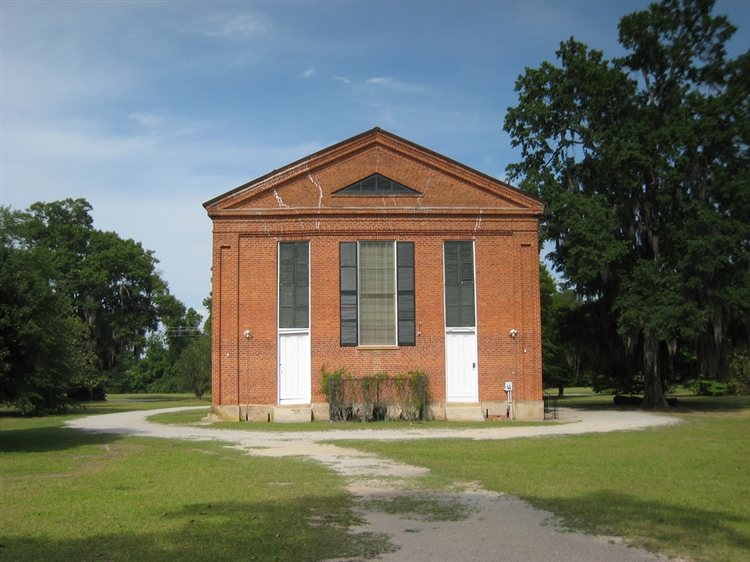 Photo by Charliebomber, via Flickr

This historic church, commonly known as Brick Church, was founded by Scotch-Irish settlers in 1759 on land given by Captain David Anderson. The site was added to the National Register of Historic Places in November of 1978 and is rumored to be quite haunted. The two ghosts known to linger in the area are a southern belle and a melancholic young boy. Witnesses have reported feeling cold spots and experienced feelings of being watched.

5. Rose Hill Plantation - Union, SC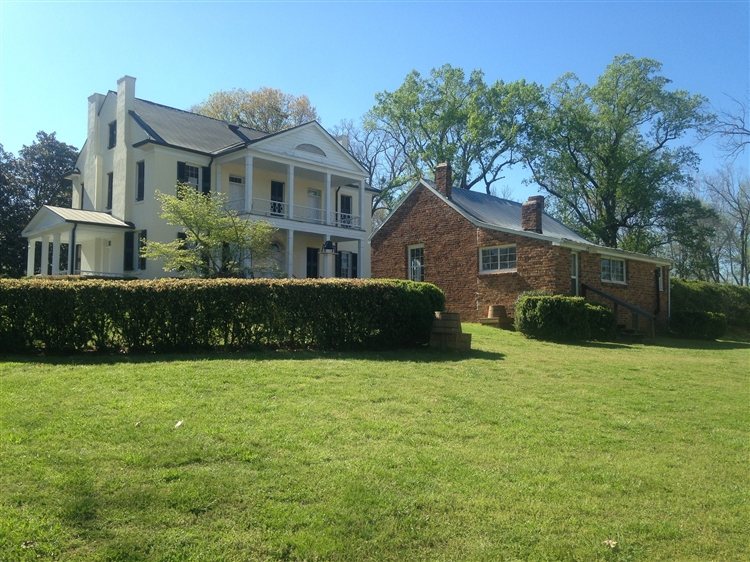 Photo by Jason A G, via Flickr

Located in Union, the Rose Hill Plantation State Historic Site preserves the home of William H. Gist, the 68th Governor of South Carolina. The site is listed on the National Register of Historic Places and is also right near the Cry Baby Bridge, another well known haunted spot in South Carolina. Many visitors have reported eerie feelings at the plantation, much like other plantations in the south, possibly due to the history. Stories say that the Gist family was buried on the property after they died, which may be to blame for the hauntings.

6. Crybaby Bridge - Anderson, SC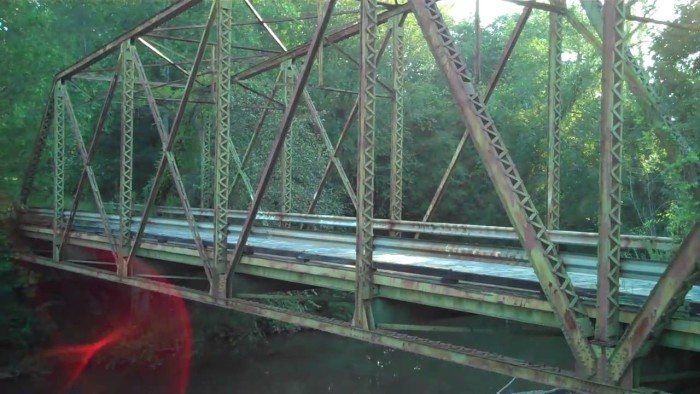 Photo via Only In Your State

The Crybaby Bridge in Anderson is a well known hot spot for paranormal activity in South Carolina. The bridge is closed off to vehicles, but is still accessible to those brave enough to wander on foot. Local legend says that a young mother lost her infant in the waters below the bridge, and if you visit late at night, you can hear the child crying. The mother's apparition has also been spotted, desperately searching for her baby.

7. Seven Devil's Bridge - Woodruff, SC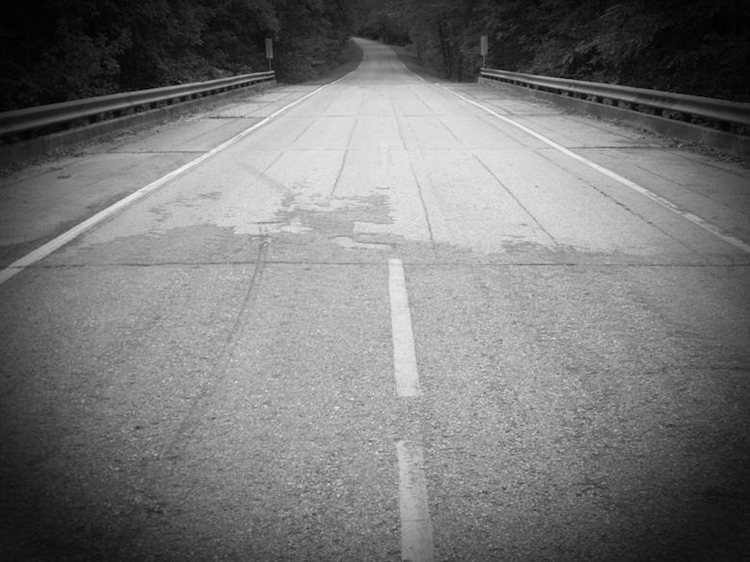 Photo via Haunted Rooms

Woodruff's Seven Devil's Bridge has a haunting legend surrounding it, and it involves seven people who were hanged from the bridge. According to Haunted Rooms, the seven spirits haunt the bridge every night at midnight and that no living person is able to cross unharmed at that time. Those who have attempted to cross have experienced terrifying things, and end up screaming and running off petrified.

8. Admiral's House - Charleston, SC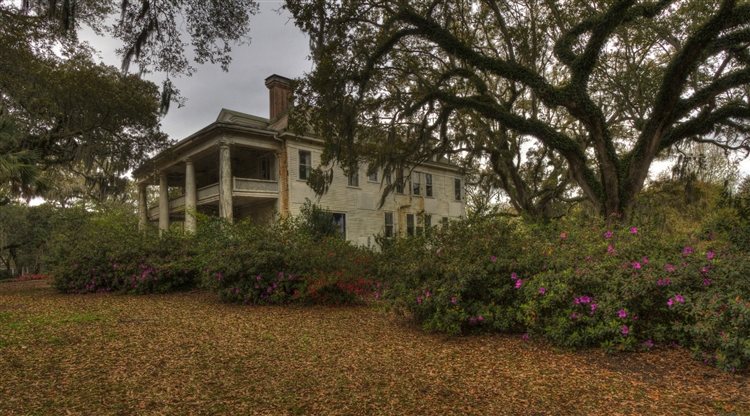 Photo by Louann Harkey, via Flickr

Dating back to 1905, the Admiral's House stands at the former Navy Base in North Charleston and is said to have a history of slavery and torture. Although there are a number of haunting stories surrounding the home, the one that is most known is that of a young girl who was a slave. Her spirit has been spotted in a clump of trees on the property.

9. White Point Garden - Charleston, SC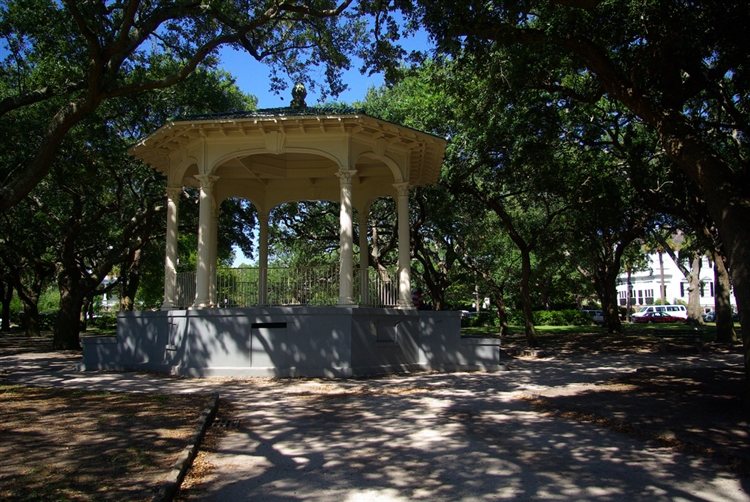 Photo by Charleston's TheDigital, via Flickr

Charleston's White Point Garden is a public park that sprawls over five acres and is located at the tip of the peninsula. According to Wikipedia, it is the southern terminus for the Battery, a defensive seawall and promenade. Ghost City Tours stated how the area had quite a turbulent past, which may be reason as to why it is believed to be so haunted. Others attribute the haunting stories to the pirates who were executed here in the 18th Century.

10. The Hermitage - Murrells Inlet, SC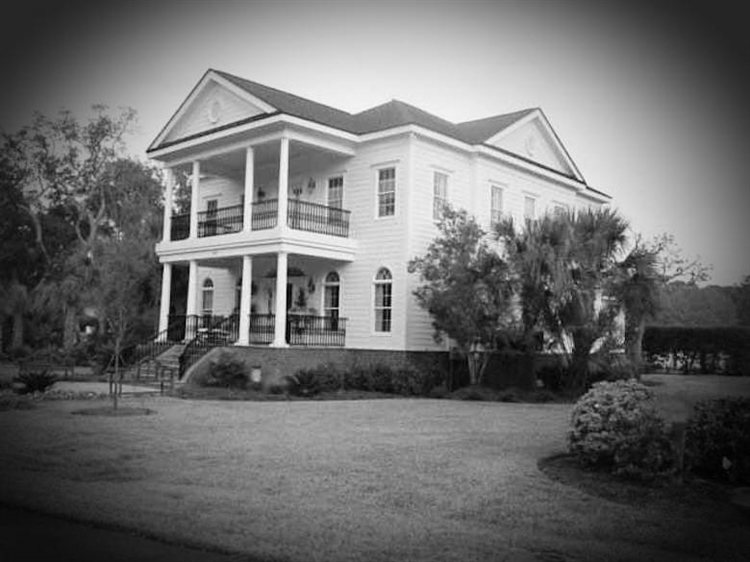 Photo via Haunted Rooms

Located on Oak Moss Court in Murrells Inlet, The Hermitage is a well know haunted location in South Carolina. Stories say that in the 1840s, a wealthy doctor named Allard Flagg moved into the home and invited his sister Alice to live with him. Alice ending up falling in love with a lumberman, but her brother did not approve of the couple's love. Alice was angry with her brother, and continued to meet with her lover, but in private. When Dr. Flagg learned about their secret get togethers, he sent Alice off to boarding school in Charleston.

After she was brought back home, she got sick with malaria and died. After she died, Dr. Flagg threw her engagement ring into the marsh, burying her without it. Many believe her ghost lingers The Hermitage and her grave at All Saints Cemetery, while clutching her chest where ring once was. Her spirit has also been spotted in marsh, searching for her most prized possession.
Click here to read about more Haunted Places in South Carolina!

Disclaimer: Haunts.com does not support or endorse trespassing to visit Real Haunted Places. Before you decide to visit a local real haunt, please make sure to acquire the appropriate permits and/or permissions, and be respectful of properties that are privately owned. A number of Haunt Explorers have been arrested, ticketed and reprimanded by authorities for trespassing, and we don't want that to happen to you! To avoid this, please be sure to contact the property owners before visiting a real haunt, and respect their hours of operation, local rules and regulations. Happy Haunting!