Ghost Stories of The Beehive State: Most Haunted Places Throughout Utah
July 5, 2017 By Chelsea T.
Home > Haunted Places > Utah Haunted Places
Who doesn't love a good ghost story? Well, in Utah, there's a whole lot of them! From hospitals and asylums, to cemeteries, schools, theaters, restaurants, parks, bridges, and even roads, there's an endless amount of places throughout the state that are said to have some ghostly spirits lingering.
Some of these creepy spots are located in the biggest of cities that everyone knows about, and others in small towns that only locals may know of. Take a peek below to check out our Top 10 Haunted Places in the state of Utah!
1. Devereaux Mansion - Salt Lake City, UT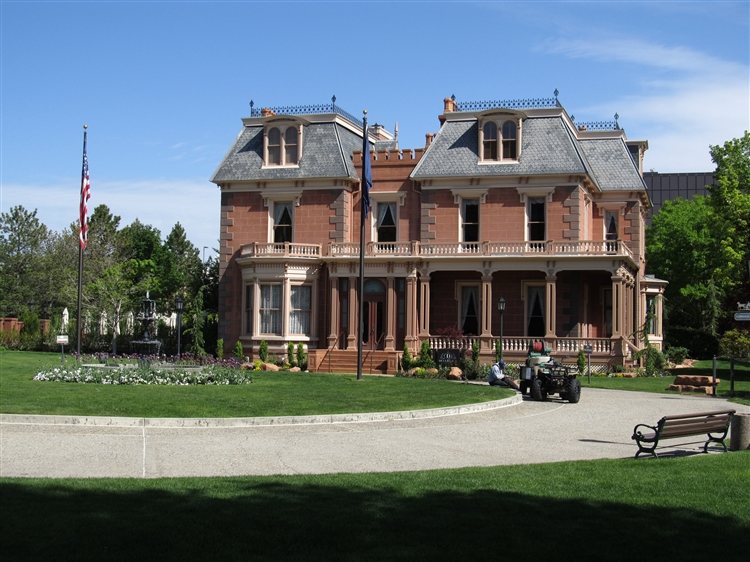 Photo by Ken Lund, via Flickr

Salt Lake City's Devereaux Mansion is also known as the Staines-Jennings Mansion and was built in 1857 for William Staines. The home sits on two acres of land and was added to the National Register of Historic Places in 1971. It is believed to be one of the most haunted places in Utah, and it is said that a ghostly young girl lingers there. Witnesses have claimed that the girl dresses as if she was from the 1850s and has been spotted in the upstairs window and has also been heard singing, humming, or talking to herself. She has also appeared in photos and is known to throw objects on the ground when she gets mad. Doors that close by themselves and cold spots have also been reported at the mansion.

2. Southern Utah University - Cedar City, UT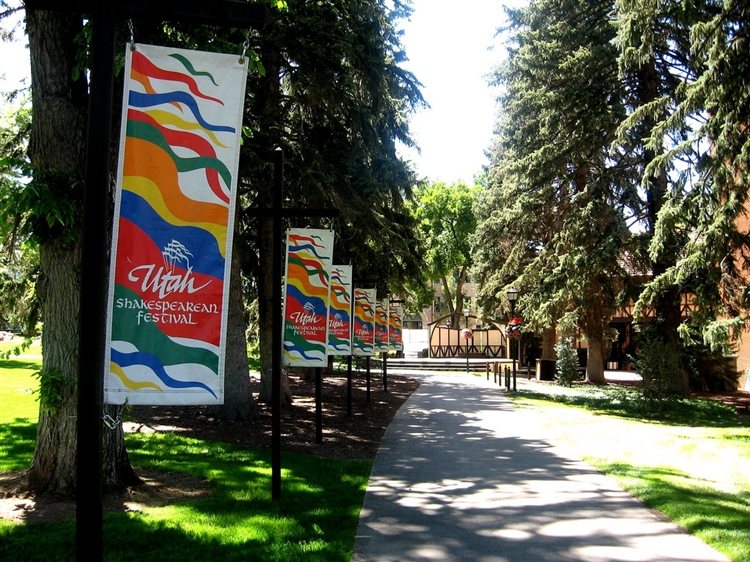 Photo by -ted, via Flickr

This public university in Cedar City was founded in 1898 and offers more than 100 college degree programs, and some ghostly stories, too! There are a number of spots on campus that are believed to be haunted, including the oldest building at the university, Old Main. A ghost named "Virginia" is said to linger there after she was murdered in the foothills near the quarry where the stone for the building was being collected. Her ghost is believed to have been brought to the campus along with building materials. Another spot on campus that is quite eerie is the Braithwaite Fine Arts Gallery, where phantom piano music has been heard playing when no one is around.

3. Rio Grande Depot - Salt Lake City, UT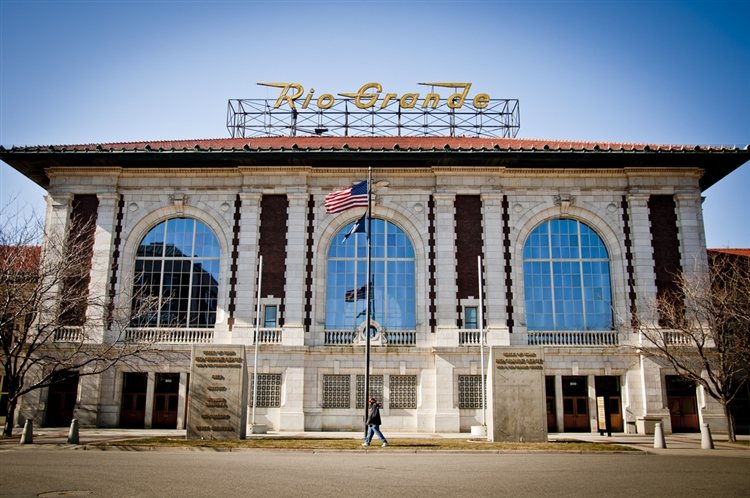 Photo by Vxla, via Flickr

The Rio Grande Train Depot is a former train station on the western edge of downtown Salt Lake City and was added to the National Register of Historic Places in 1975. Although the site has been beautifully restored, there are still reports of paranormal activity. The apparition of a beautiful woman with dark hair has been spotted in the ladies bathroom and in the cafe that now occupies the lower floor of the building. Stories say she was hit by a train. Security working late at night have reported disembodied footsteps and heavy breathing noises on the first floor, as well as a shadowy apparition which approached them before disappearing. Sometimes, in the early hours of morning, loud noises can be heard and lights go on and off by themselves in the cellar of the historic building. Upon investigation, no one is there.

4. McCune Mansion - Salt Lake City, UT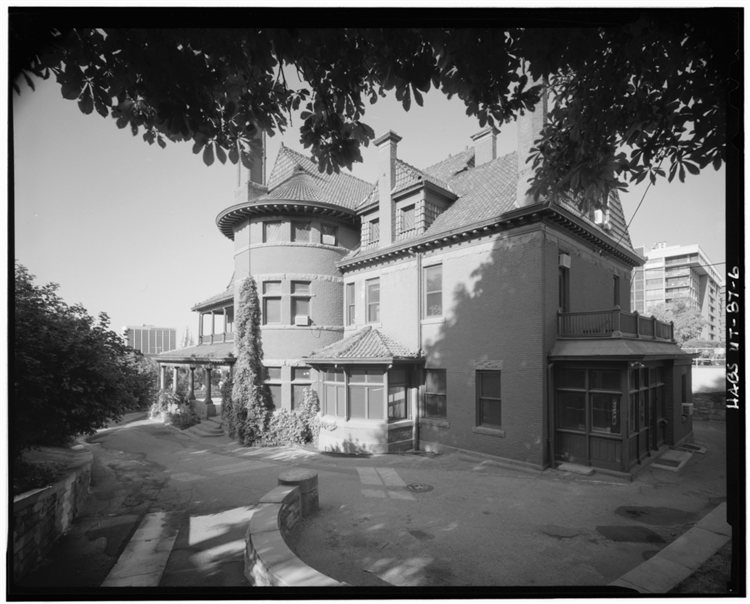 Photo by Fae, via WikiCommons

Dating back to 1901, this mansions sits on a hilltop and features 21 rooms. Its former owners, the McCunes, donated the historic home to the Mormon Church in 1920 and it then operated as a school of music until 1953 when it became Brigham Young University's Salt Lake City Center. Now restored, it is available for tours by appointment and is rumored to be haunted. Haunting reports here include furniture that moves on its own, cold spots, an organ that plays by itself and a little girl's apparition has been seen and heard, especially at weddings. And at Christmastime, a man's apparition in a black cape has been spotted.

5. Mountain Meadows Massacre Site - Mountain Meadow, UT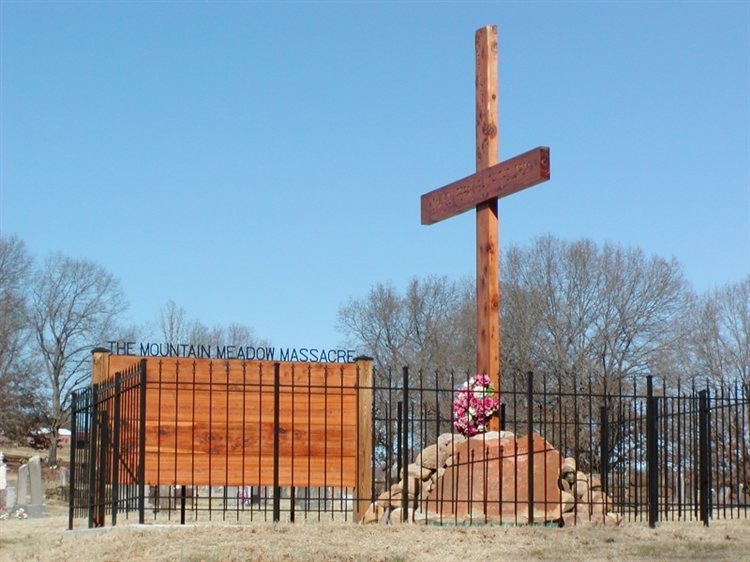 Photo by dcp, via Flickr

This National Historic Landmark marks the spot where on September 11th, 1857, over 100 emigrants were massacred by Mormon militiamen. Witnesses have claimed to hear cries on the wind and a feeling of extreme sadness here.

6. Ben Lomond Hotel - Ogden, UT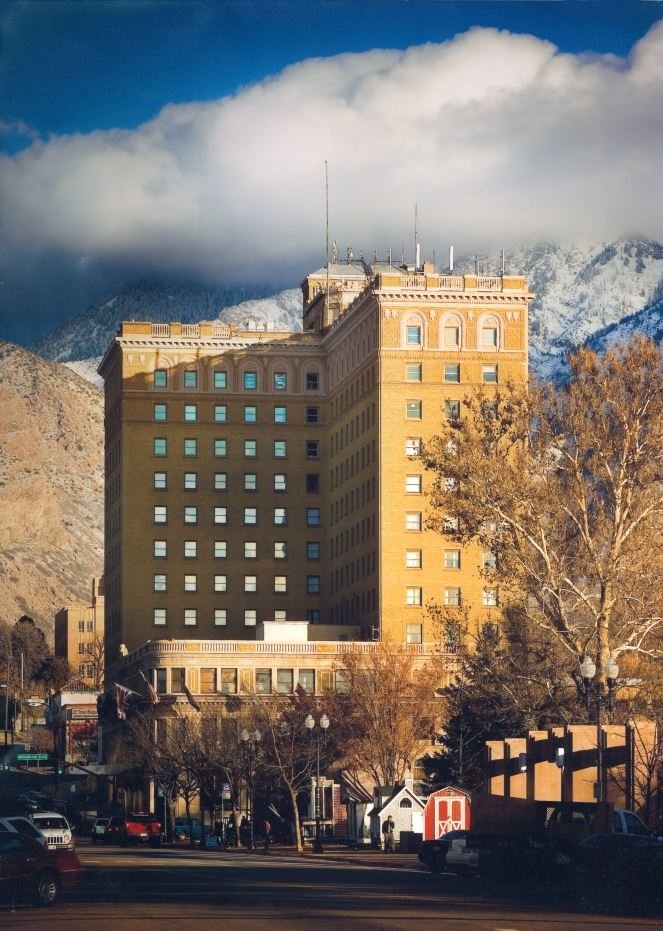 Photo by Ben Lomond Suites, via Facebook

Located on Washington Boulevard in Ogden, the Ben Lomond Hotel is a historic location that dates back to 1927. The hotel has a ghostly legend surrounding Rooms 1101 and 1102. Stories say a new bride drowned in room 1102's bathtub on her honeymoon. When her son came after her death to gather her belongings, he stayed next door in room 1101. He committed suicide there that night. Witnesses have claimed that the bathtub water turns on by itself in room 1102, and that apparitions have been seen and voices heard in both rooms. The elevators in the hotel are also known to work on their own.

7. Mercur Cemetery - Tooele, UT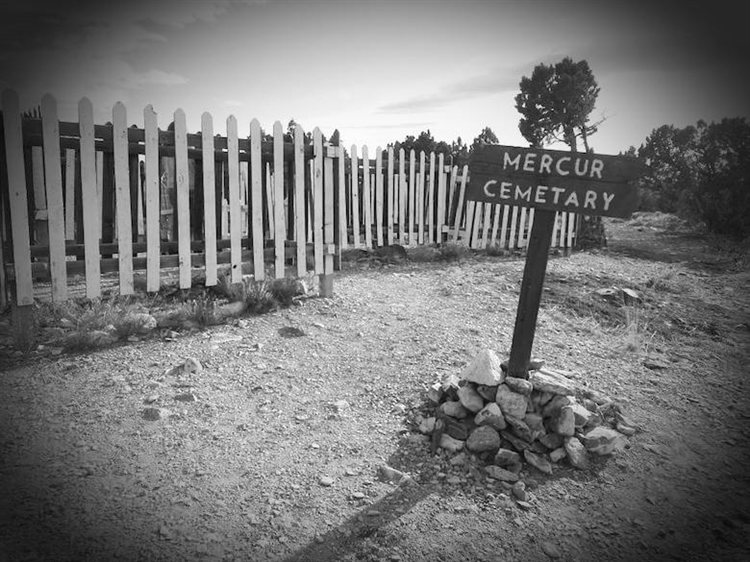 Photo via Haunted Rooms

Although most cemeteries are quite creepy, the Mercur Cemetery in Tooele is said to be a bit eerier than others. A popular spot for paranormal investigations, the cemetery is known to create cold spots for visitors and has even drained the power on electronic devices. The ghost of a young girl is said to appreciate the dolls that visitors place on her grave, and there's also an Italian immigrant miner who has been heard speaking through an EMF meter, according to Bonneville Mariner.

8. Old Tooele Hospital - Tooele, UT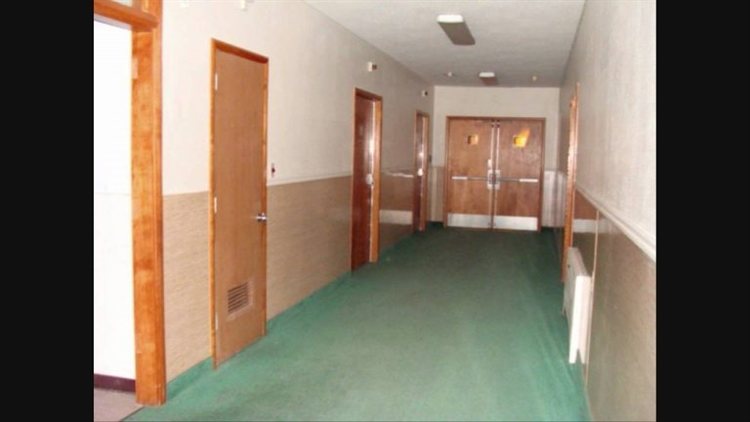 Photo via FlavorVerse.com
The Old Tooele Hospital dates back to 1873 and was built as a private residence for the family of Samuel F. Lee. By 1913, it had been transformed into a home for the elderly but was often called the County Poor House. Haunting reports here include shadowy figures, mists, apparitions, orbs and a spiritual portal. One of the ghosts that reside here is believed to be a former patient named Wes, who suffered from Alzheimer's. Other spirits here include Peter, Ned, Richard, James and a child named Jessica. The original builder Samuel is also said to linger here in spirit, sometimes accompanied by his young son Thomas.

9. Cottonwood Paper Mill - Salt Lake City, UT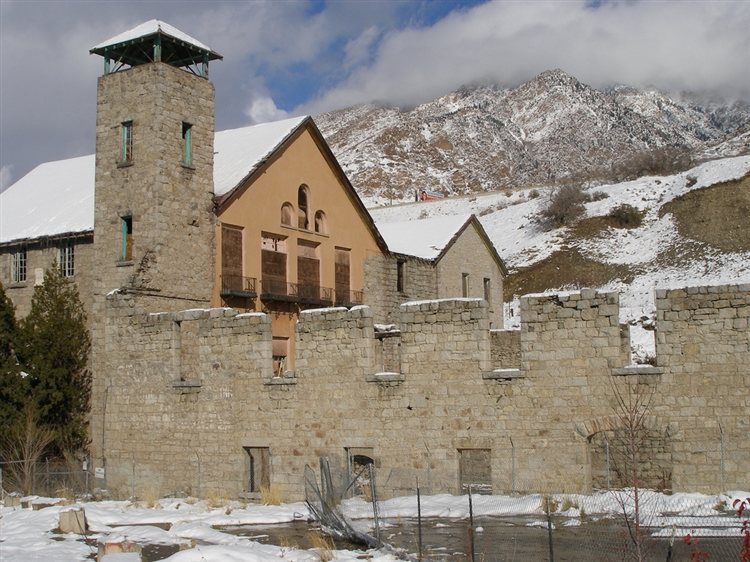 Photo by Scott Gauvin, via Flickr

This abandoned stone structure in Salt Lake City is located at the mouth of Big Cottonwood Canyon and was built in 1883. The site was added to the National Register of Historic Places in April of 1971 and has also gone by the name of the Granite Paper Mill, Deseret Paper Mill, Old Mill, and Haunted Old Mill. According to The Dead History, witnesses who visit the old mill have reported cold spots, a dog that barks but is nowhere to be seen, doors that open and close on their own, lights that turn on and off on their own, and lights that have been seen even after the electricity to the building was cut off.

10. Moon Lake - Duchesne County, UT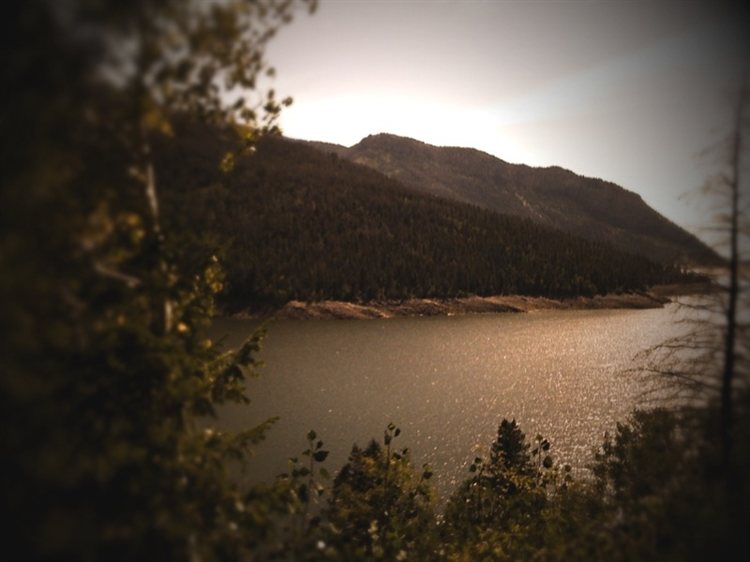 Photo by Damon, via Flickr

This high mountain reservoir is located on the south slope of the High Uintas in Duchesne County. The lake is part of the Ashley National Forest and is 1.2 miles long. Some say they believe there is some sort of giant serpent lurking in the bottom of the lake, and others say it is haunted by a girl, who appears to visitors dripping wet. Her ghost is said to ask for help before suddenly disappearing out of nowhere.
Click here to read about more Haunted Places in Utah!

Disclaimer: Haunts.com does not support or endorse trespassing to visit Real Haunted Places. Before you decide to visit a local real haunt, please make sure to acquire the appropriate permits and/or permissions, and be respectful of properties that are privately owned. A number of Haunt Explorers have been arrested, ticketed and reprimanded by authorities for trespassing, and we don't want that to happen to you! To avoid this, please be sure to contact the property owners before visiting a real haunt, and respect their hours of operation, local rules and regulations. Happy Haunting!