Helpful Tips to Keep in Mind While Visiting Haunted Houses this Halloween Season
September 3, 2016 By Chelsea T.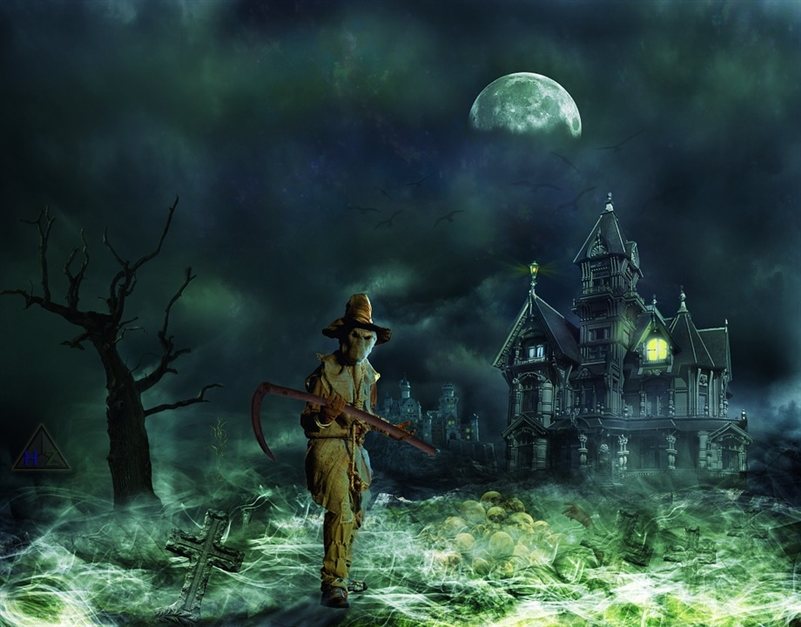 Photo by Currens, via Pixabay
Photo by:
Pixabay
The Halloween Season wouldn't be the same without Haunted Houses. With a horrifying atmosphere, thanks to the macabre music, maniac monsters and various smells of rotting flesh and all things rotten - haunted houses are the ideal way to awaken each and every one of your senses. But one thing is for sure, they aren't for the faint of heart.
If you're thinking of braving a Haunted House this year, we have some tips for first-timers or simply for anyone who hasn't been to a haunted attraction in quite some time. Haunts.com wants to assure our thrill-seeking visitors make the most out of the Halloween Season, so check out the tips listed below before heading out for that hair-raising fun!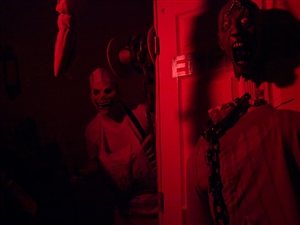 Plan Ahead
If you have a specific haunted house in mind, call ahead of time to assure the attraction is open. Some haunts are located outside, or have a portion of their attraction outside, where weather may affect operations.

Purchase Tickets in Advance
Most haunted attractions allow visitors to purchase tickets online, making it super easy to print your tickets at home or keep them on your mobile device. This allows for more time to enjoy the scary-good fun, rather than wasting time waiting on those long ticket booth lines.
Prepare to Wait
Although you may not have to wait on line at the ticket booth if you purchased your tickets online, there still may be a line to get into the attraction. But hey, if there's a long line, that must mean the haunt you're about to walk through is one you don't want to miss out on!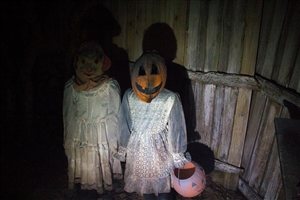 Kick Off Your Haunting Fun Early in the Season
The longer you wait to visit a haunt, the longer the lines will be. If you get there early in the season, there's a better chance of shorter lines. It also gives you more time to head to the other attractions you want to check out during the Halloween Season!

Dress Accordingly
Some haunts operate outdoors, where visitors will have to wander through woods and dirt paths in order to escape. Keep this in mind when you're getting ready to head out, sneakers are the best option if you're going to be doing a lot of walking, especially in the dark!

Read the Rules
The rules differ depending on the haunt, but most will have a list upon entering to let visitors know what is prohibited. Along with the rules may be a list of warnings, these could include letting visitors know that if they have a certain health issue (pregnancy, seizures, heart problems, etc.) not to enter the haunt. It's important to use your best judgement and keep in mind that some haunts are incredibly intense!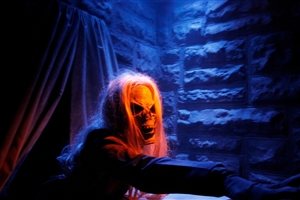 Haunts.com hopes these tips will come in handy as you prepare your haunting journey this Halloween Season! And remember, the most important tip of all - enjoy the scary-good fun!