Phoenix FearCON 9 Horror Film Festival Seeking Sponsors and Partners
January 20, 2020 By Chris B.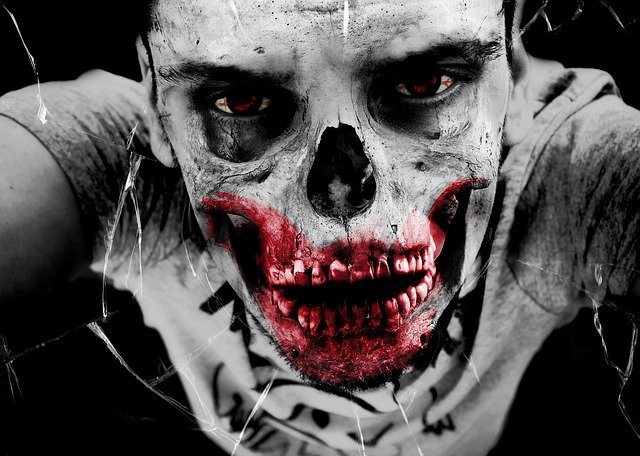 Phoenix FearCON is the largest independent horror film festival and convention in Arizona.
Photo by:
Comfreak
Phoenix FearCON 9, the largest independent horror film festival and convention in Arizona, was founded and is run by Chris and Jim of Trash City Entertainment. We organize the festival from start to finish, seeking out partners to help us make the film festival the best in the world, offering independent film makers the opportunity to show their work that would normally not get any exposure or distribution. Films are judged by a panel of hardcore horror fans and the audience get their votes to count as well. Winners of the festival are offered a domestic and international distribution contract by one or more film companies in attendance.

Phoenix FearCON 9 is also sending out a call for entries. Submit your feature and short films for consideration at the FearCON in 2020. Visit the website for more information on submitting your feature or short film: www.phoenixfearcon.com.

Organizing and funding this Festival is a logistical nightmare; there are so many costs involved, we spend most of the year trying to find sponsors who can help us, but more times than not we are always out of pocket by quite a bit and it can get frustrating, especially when we are trying to bring the best of what we feel a Horror Film Festival should be about. Each festival has grown beautifully, both in the quality of the festival and the quantity of attendance. We want to make this festival memorable and special for everyone who attends, for everyone who performs and for all the film makers who worked very hard to have their projects screened at our event and possibly noticed by distribution companies.

Because of all these factors, the FearCON has decided to reach out to film makers, fans and friends and ask that they partner up with the Phoenix FearCON and make it a community effort. Working together to make it the best horror film festival ever, by devoting a little of your time and some of your money to help FearCON offset the costs of this endeavor. Every amount counts, from $1 to $10,000 and every bit in between. FearCON appreciates your help and hopes that you will want to partner up with the largest independent Horror Film Festival in Arizona.