Protect Your Pup from Chocolate Poisoning This Halloween with Petplan's New Guide
September 17, 2019 By Chris B.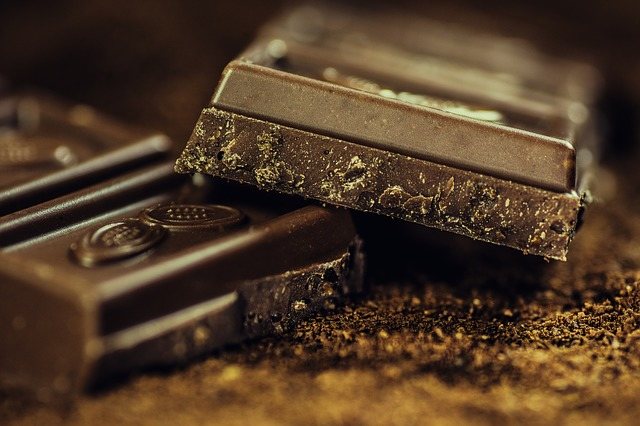 The scariest part of Halloween for pet parents is the deadly threat that chocolate poisoning can pose to dogs.
Photo by:
https://pixabay.com/photos/chocolate-dark-coffee-confiserie-183543/
Overindulging in trick-or-treat candy has been known to cause tummy trouble for humans, but for dogs, even a little chocolate can be deadly. To help prevent candy-fueled pet health scares this Halloween, Petplan pet insurance whipped up a Chocolate Poisoning guide, now available for free here.
This quick-reference guide provides vital information about why chocolate is so dangerous to dogs, how it can affect them and what steps concerned pet parents should take if they suspect their dog has eaten chocolate.
"While Halloween and the upcoming holiday season may bring celebration and cheer, they also bring increased potential for food toxicity among our pets," said Petplan staff veterinarian Dr. Jennifer Maniet. According to Petplan claims data, pets are 32 percent more likely to experience food poisoning during Halloween week.
Why is chocolate bad for dogs?
Chocolate contains a substance called theobromine, which dogs are unable to metabolize efficiently. It affects cellular function in multiple ways and leads to potentially serious health complications.
In humans, the theobromine in chocolate can act as a mood elevator, but dogs who consume it may suffer from many different symptoms, including vomiting, diarrhea, seizures, and lack of appetite. In extreme cases, chocolate poisoning can be fatal.
How much chocolate can kill a dog?
The danger chocolate presents to your dog is relative to her size, the amount she consumed and the type of chocolate (generally, darker chocolate contains more theobromine). Eating certain candies can also increase a dog's chances of developing acute canine pancreatitis, a potentially lethal condition. Petplan's Chocolate Poisoning guide explains how to estimate the impact of canine chocolate ingestion.
What to do if your dog eats chocolate
If you even suspect that your dog ate chocolate, call your veterinarian immediately. The earlier your vet can assess the situation and decide on a treatment plan, the better your dog's chances of recovery become. Early intervention may also help to reduce treatment costs, which can be significant — in 2017, the average cost to treat a dog for food-related poisoning was $736 according to Petplan claims data.
"Chocolate ingestion is just one of the toxicities we see in Petplan claims," said Maniet. "If your pet eats something she shouldn't, having pet insurance can provide the financial freedom to make health decisions for her without worrying about potentially high treatment costs."
To download Petplan's Chocolate Poisoning guide, click here.