10 Cleverly Creepy Tombstone Sayings for Your Halloween Home Haunt
September 23, 2016 By Chelsea T.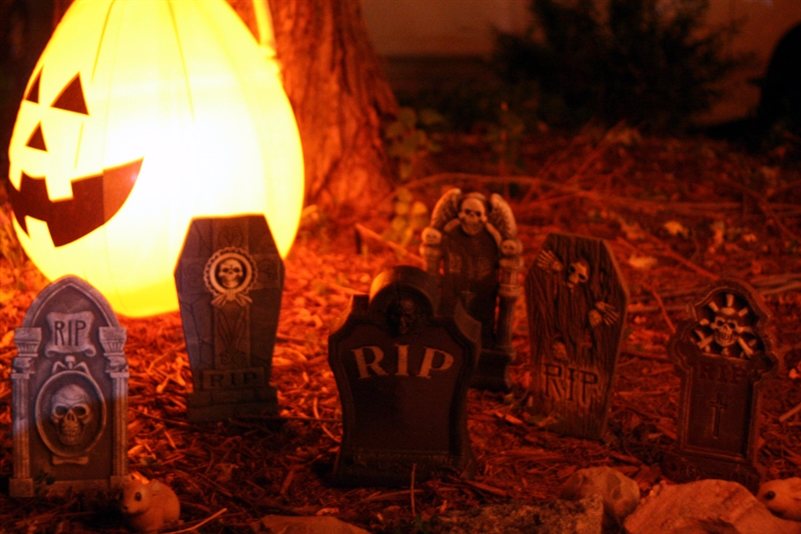 Photo by CarrieLu, via Flickr
Photo by:
Flickr
Graceyard themes are a popular way to decorate for the Halloween Season, giving a spooky feel with a touch of humor. Whether you're celebrating the Halloween Season by having your very own haunted house at home, or just need some tips on what to put on those tombstones, these ideas will have guests impressed!
"Another One Bites the Dust"
"Immortally Challenged"
"Rest in Pieces"
"Your Name Here"
"You're Next"
"Well, This Sucks"
"Barry M. Deep"
"Dee Cayen"
"I'ma Rotten"
"Ben Better"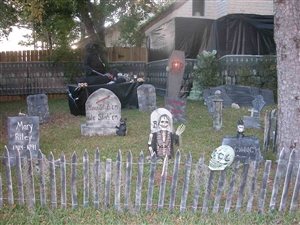 Famous Characters to Fill Your Graveyard With:
Michael Myers
Freddy Krueger
Norman Bates
Jason Voorhees
Leatherface
Chucky
Frankenstein
Pinhead
Jigsaw
Buffalo Bill
Hannibal Lecter
Jack Torrance
Dracula