These Unique, No-Mess Carvable Artificial Pumpkins Create Long-Lasting Spooky Art Work
July 23, 2019 By Chris B.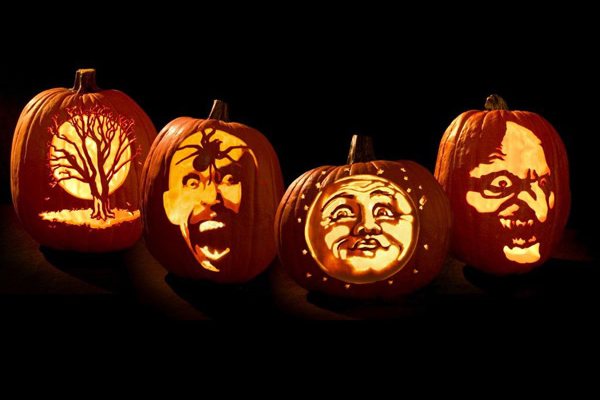 Mr. Light.com introduces carvable artificial pumpkins for creating spooky work of art that last for years.
Photo by:
prlog.org
Mr. Light, a leading manufacturer of high quality Halloween products has introduced its Funkins line, which are uniquely designed carvable artificial pumpkins. The company is known for its extensive range of carvable foam pumpkins which are crafted and painted by hand to look exactly like real pumpkins. Funkins do not cave in or decay like original pumpkins and hence are perfect for carving creative designs or to give them a spooky Halloween look.
"We offer Funkins in various shapes and sizes and they are all of top quality," says the spokesperson for Mr. Light.com. "We have a large selection of artificial pumpkins that are popular among our clients because unlike cheap mass-produced pumpkins typically found in department stores they last longer. Funkins can be fun, no-mess items that are perfect for Halloween."
Funkins are preferred for Halloween over real pumpkins for carving and making spooky designs because of several reasons. They look like real pumpkins but are in fact made of patented low density foam. As they are hollow, there is no scooping or cleaning. Customers also are spared of the hassle of scooping away seeds, pumpkin guts and messy cleanup after the carving and designing is completed.
Designs can be carved into Funkins easily as their walls are about half of an inch thick on average. The low density foam ensures longevity and easy handling while carving or for long distance shipping.
Mr. Light has a broad variety of Funkins from giant oval types to classic or eerie white to black ones. Customers looking for high quality artificial pumpkins to carve and make spooky designs, find these Funkins really handy and neat to handle. Mr. Light also manufactures premium quality pumpkin LED lights which can be used on all types of Funkins.
The company's website lists many other products like pumpkin carving tools which are more durable than conventional ones and also easy to handle and use. Customers can order a set of two carving tools for pumpkins online at a discounted sale price.
According to the spokesperson, these carvable artificial pumpkins allow customers to create their work of art more conveniently and enjoy them all year round. "Our premium quality and affordable artificial pumpkins give you long-lasting, no-mess pumpkins that are just perfect for Halloween. Customers prefer ordering Funkins from Mr. Light because we strive to exceed customer expectations and impress them consistently with an unmatched level of customer service."
Funkins can be ordered conveniently from the company website using the user-friendly online ordering system. The company assures that the ordering is quick and the product is great. Visitors to the website can browse through the huge collection of artificial pumpkins and choose one that best suits their needs.
About Mr. Light.com
Mr.Light.com is the leading online resource for buying unique carvable artificial pumpkins called Funkins. They are synthetic pumpkins made of foam and are available in various shapes and sizes. These artificial pumpkins are long lasting and can be carved using specialized carving tools without any mess. Mr. Light also offers ultra-bright LED lights which can be used to decorate homes.