Nightmare on Main: Villains: Madness, Mayhem and Murder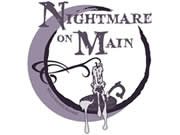 Nightmare on Main: Villains: Madness, Mayhem and Murder
411 Main Street
Willimantic, CT
Click To Call
860-456-2178
Review Us




Nightmare on Main: Villains and Criminology Exhibition


Discover the Madness, Mayhem and Murder of several historical19th century crimes.
From Chicago to London experience these bone chilling stories including some that have yet to be solved. These true stories of , Burke and Hare, H.H. Holmes, Lizzie Borden and more will be revealed.
September 2019
Su
M
Tu
W
Th
F
Sa
1
2
3
4
5
6
7
8
9
10
11
12
13
14
15
16
17
18
19
20
21
22
23
24
25
26
27
28
29
30
October 2019
Su
M
Tu
W
Th
F
Sa
1
2
3
4
5
6
7
8
9
10
11
12
13
14
15
16
17
18
19
20
21
22
23
24
25
26
27
28
29
30
31
November 2019
Su
M
Tu
W
Th
F
Sa
1
2
3
4
5
6
7
8
9
10
11
12
13
14
15
16
17
18
19
20
21
22
23
24
25
26
27
28
29
30
Latest Reviews
Good and creepy. History at its non-boring best.

Posted Sep 2019