Nightmare on Main: Hauntings Unearthly Tales from Connecticut's Past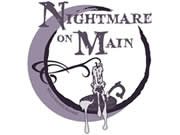 Nightmare on Main: Hauntings Unearthly Tales from Connecticut's Past
411 Main Street
Willimantic, CT
Click To Call
860-456-2178
Review Us




Nightmare on Main: Hauntings- Unearthly Tales of Connecticut's Past


Museum Exhibit through Nov 18. 2018
Discover artistically created vignettes that illustrate several haunted sites in Connecticut. These true stories of a haunted grave yard, orchard, ghost ship, lighthouse, church, mansion and so much more will be revealed. Some spirits may have been aroused in the recreation of these scenes.







Latest Reviews
There are no reviews for this listing yet!