The Hill Has Eyes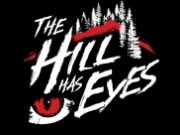 The Hill Has Eyes
7900 W. Crystal Ridge Drive
Franklin, WI
Click To Call
414-529-7676
Review Us





The Hills Has Eyes:
The drivers didn't know they were hauling truckloads of chemical waste to the old abandoned quarry outside Milwaukee, Wisconsin. Under a blood moon, they dumped their cargo without any warning to the nearby trailer park. A simple wooden sign was posted into the ground, "No Man's Land – By Order of the US Government." A million gallons of toxic sludge seeped into the soil below. The people in the trailer park had no chance and, when they rose, they were scarcely people at all. Minds twisted and bodies scarred, the mutants awoke hungry for human flesh.

Milwaukee's Top Haunted House Features Wisconsin's Five Scariest Attractions
Test your courage through five gruesome attractions, all for the price of one:
- First you'll be Hooded and led in secret to the gates of madness.
- Next you'll find two haunted trails, Failed Escape and Hunger Hollow, both filled with horror and bloody desperation.
- A terrifying thrill ride on the zombie infested Scare Lift will test your nerves.
- And finally, you'll experience CARNIvore, the macabre carnival of The Demon's realm!

The Hill will shatter your faith and force you to question your sanity, ultimately leaving you a hollow shell of your former self. Once you enter, there is no exit and no escape. The mutant cannibal hillbillies are hungry and they've been promised a good meal. The Hill draws you to it, draws you in as the living flesh its inhabitants crave. Don't expect the armed guards to rescue you. They're there to keep you in, to fulfill the unholy pact between your government and the mysterious figure even the mutants fear.
Enjoy our haunted attractions along with nightly bonfire events, complete with music and beer. To experience the best haunted house in Wisconsin, reserve your spot today.

Milwaukee's Scariest Haunted House, Hill Has Eyes, Marcus Theatres Trailer
Latest Reviews
There are no reviews for this listing yet!