2016 Top Haunted Houses & Attractions for Delaware - Haunts.com
March 15, 2017 By Haunts.com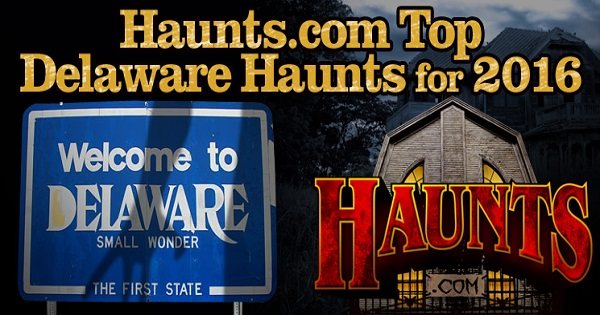 2016 Delaware Must See Attractions > 2016 Must See Attractions in the US
With dozen of haunts calling Delaware home, it wasn't easy to pick such a short list of Haunted Attractions for the Must See Delaware Haunts that gave locals heart-pounding fun during the 2016 Halloween Season. Tons of terror was delivered all season long to thrill seekers, whether they resided in Dover, were looking for frightening fun in Wilmington, or thrills and chills in Newark, the seasonal fun was endless!

With so many scary-good attractions throughout The First State, it's hard to visit them all in just one Halloween Season. To make things a bit easier for when locals go searching for a Haunted Attraction to check out this year, Haunts.com has put together a list of Must See Haunted Attractions throughout Delaware that received outstanding customer reviews and ratings in the 2016 Halloween Season. Take a look at the list below so you don't miss out on the biggest and baddest scares of the 2017 Halloween Season!
Top Pick for the 2016 Halloween Season: Nightmare's Haunted House - Laurel, DE





Nightmares Haunted House of Laurel has been dubbed the #1 Overall Attraction Winner on DelawareHauntedHouses.com for the second year in a row! With tons of twists and turns under one roof, Nightmares gives even the bravest of thrill seekers a terrifying experience during the Halloween Season. Visitors will enter the Vortex where Dr. Death resides and The Butcher is always in search of fresh meat. Along with the frightening fun in 2016, Nightmares Haunted House helped "Scare Away Hunger" by gathering canned foot items for donation with Adams Radio Group!

Type: Haunted Houses, Spook Walks, Mazes | Read More | Visit Website | Share Review

---
While these haunts may not have snagged the #1 Spot for the 2016 Halloween Season, the race was tight, and all of our Top Haunts for 2016 are worth visiting this season if you can!
---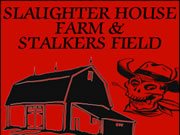 Slaughter House Farm - Laurel, DE
Laurel's Slaughter House Farm was a Top Rated Attraction Nominee on DelawareHauntedHouses.com in 2015 and for 2016, they're a second number one winner! Thrill seekers will venture through eerie garages before taking on a haunted corn field known as Stalkers Field, and finally, they'll have to journey through the large barn, Slaughter House Farm. Be prepared as you never know who you may come face to face with on your haunting adventure, and the entire attraction will take 50 minutes to an hour to complete!

Type: Haunted Houses, Mazes | Read More | Visit Website | Share Review
---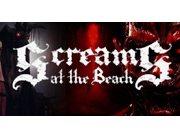 Screams at the Beach - Georgetown, DE
Georgetown's Screams at the Beach offers locals six unique attractions all at one great location. Attractions include House of Hallows, Cemetery of Sorrows, Pandemonium, Abomination Acres, Escape the Crimson Woods Scary Hayride and Zombie Paintball, where visitors can test out their shooting skills on the undead!

Type: Haunted Houses, Spook Walks, Zombie Hunts | Read More | Visit Website | Share Review

---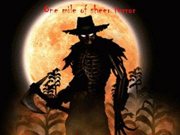 Wicked Woods - Wyoming, DE
Located in Wyoming, Wicked Woods offers both frightening fun for thrill seekers and seasonal activities for those of all ages to enjoy during the Fall Season. Journey through the haunted maze but beware, as creepy creatures are lurking around each corner! Families can enjoy everything from pumpkin picking and pony rides, to carnival style games, a petting zoo and moon bounce - plus much more!

Type: Haunted Houses, Mazes, Family Friendly | Read More | Visit Facebook Page | Share Review

---
Looking for More Scary Good Fun in Delaware?
Check Out Haunts.com's Delaware Haunted House & Attraction Guide Here!