2016 Top Haunted Houses & Attractions for Massachusetts - Haunts.com
June 24, 2017 By Haunts.com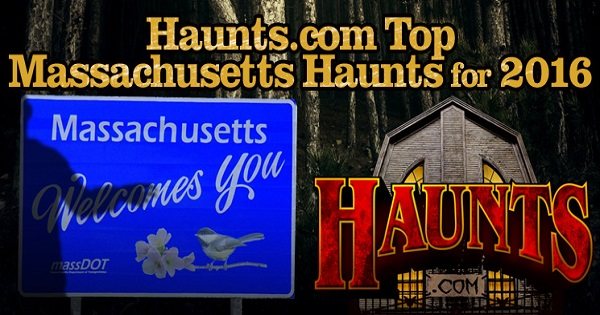 2016 Massachusetts Must See Attractions > 2016 Must See Attractions in the US
With dozen of haunts calling Massachusetts home, it wasn't easy to pick such a short list of Haunted Attractions for the Must See Massachusetts Haunts that gave locals heart-pounding fun during the 2016 Halloween Season. Tons of terror was delivered all season long to thrill seekers, whether they resided in Boston, were looking for frightening fun in Lowell, or thrills and chills in Worcester, the seasonal fun was endless!

With so many scary-good attractions throughout The Old Colony State, it's hard to visit them all in just one Halloween Season. To make things a bit easier for when locals go searching for a Haunted Attraction to check out this year, Haunts.com has put together a list of Must See Haunted Attractions throughout Massachusetts that received outstanding customer reviews and ratings in the 2016 Halloween Season. Take a look at the list below so you don't miss out on the biggest and baddest scares of the 2017 Halloween Season!
Top Pick for the 2016 Halloween Season: Haunted Woods Hayride - Grafton, MA





Rated the #1 Overall Attraction on MAHauntedHouses.com in 2014 and 2015, Haunted Woods Hayride of Grafton takes the number one spot for the third year in a row. Presented by the Grafton Lions Club, this not for profit Haunted Attraction introduced thrill seekers to a "Nightmare on Brigham Hill" in 2016.
On the hill is where you'll meet the horrors and villains straight out of your worst nightmares. As you take a ride into the haunted woods, these creepy creatures will be in search of some new friends to stay with them! Will you be able to face your fears and make it out alive? Or will the haunted woods be where you forever reside?

Type: Hayrides, Mazes | Read More | Visit Website | Share Review

---
While these haunts may not have snagged the #1 Spot for the 2016 Halloween Season, the race was tight, and all of our Top Haunts for 2016 are worth visiting this season if you can!
---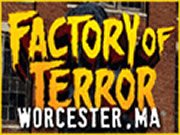 Factory of Terror - Worcester, MA
Worcester's Factory of Terror features five unique Haunted Attractions at one great location. Located on Grafton Street, these factory buildings have been abandoned for quite some time now and are filled with dark passageways and underground tunnels. Who knows who may be lurking throughout! Attractions include Clown College 4D, Zella's Hideaway, Zombie Alley, 3D Nightmare and The 13th Haunt. Will you be brave enough to conquer them all?

Type: Haunted Houses, Spook Walks, Zombie Hunts | Read More | Visit Website | Share Review
---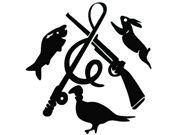 Century Sportsman's Club Haunted Hayride & Spooky Walk - Auburn, MA
Presented by the Century Sportsman's Club of Auburn, the annual Haunted Hayride & Spooky Walk has been taking place for over 15 years. The Haunted Attraction doubles as a fundraiser and helps fund the club with continued participation in Massachusetts Division of Fisheries and Wildlife initiatives, wildlife and nature conservation efforts, adult and youth hunter education programs, and community support and welfare. Thrill seekers are encouraged to bring a non-perishable food donation to benefit the Veterans Inc. of Worcester. What better way to enjoy scares than supporting a great cause at the same time?!

Type: Hay Rides, Spook Walks | Read More | Visit Website | Share Review

---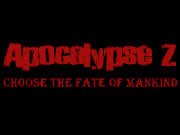 Apocalypse Z - Taunton, MA
Apocalypse Z is where visitors choose the fate of mankind. No easy task, this Haunted Attraction is split into two options and it's 13 hours into a outbreak at Vetta Scientific Inc. Will you be able to help get the cure? Or do you help with making sure the entire world is taken out? The choice is yours, just be sure to make the right one!
Type: Haunted Houses, Zombie Hunts, Escape Games | Read More | Visit Facebook Page | Share Review

---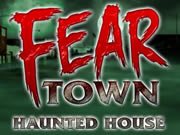 Fear Town - Seekonk, MA
This massive outdoor Haunted Attraction in Seekonk is located deep in the woods at Seekonk Speedway. Sending visitors on a terrifying venture in and out of dilapidated buildings that have been hidden for decades, Fear Town is sure to test your senses. Will you be able to continue through the Haunted Trail, as those who lurk throughout come out to play?

Type: Haunted Houses, Spook Walks | Read More | Visit Website | Share Review
---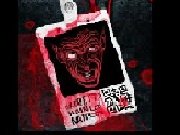 Barrett's Haunted Mansion - Abington, MA
Providing local thrill seekers with new rooms and designs each year, Barrett's Haunted Mansion has been taken over by an all new sort of evil. The Compound has been overrun and the monsters that reside here now are no one to be messed with. Do you have what it takes to come face to face with them? Barrett's Haunted Mansion also offers a "Lights On Tour" for the younger crowd to enjoy a guided tour of the attractions and backstage.

Type: Haunted Houses | Read More | Visit Website | Share Review
---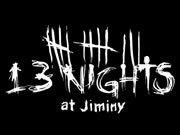 13 Haunted Nights at Jiminy - Hancock, MA
Located at Jiminy Peak Mountain Resort in Hancock, 13 Haunted Nights at offers several attractions for visitors to enjoy during the Halloween Season. Jericho Hills is where early settlers encountered a strange disease, killing many and forcing the rest to leave their homes. Attractions include the Haunted Giant Swing Ride, Haunted Soaring Eagle Zip Line Ride, Christiansen's Tavern and Graveyard Gifts.

Type: Haunted Houses, Spook Walks | Read More | Visit Website | Share Review
---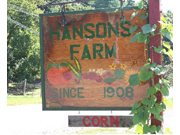 Hanson's Haunted Farm and Hayride - Framingham, MA
Hanson's Farm in Framingham has been delivering tons of terror with their Haunted Hayride since 1993. With over 100 local volunteers, the hayride has become an annual Halloween Season tradition for many. Along with the scary-good fun, Hanson's Farm also offers seasonal activities including a Corn Maze, Pumpkin Picking, Picnics under a giant tent and more!

Type: Hayrides, Mazes, Family Friendly | Read More | Visit Website | Share Review
---
Looking for More Scary Good Fun in Massachusetts?
Check Out Haunts.com's Massachusetts Haunted House & Attraction Guide Here!