2016 Top Haunted Houses & Attractions for Missouri - Haunts.com
February 17, 2017 By Haunts.com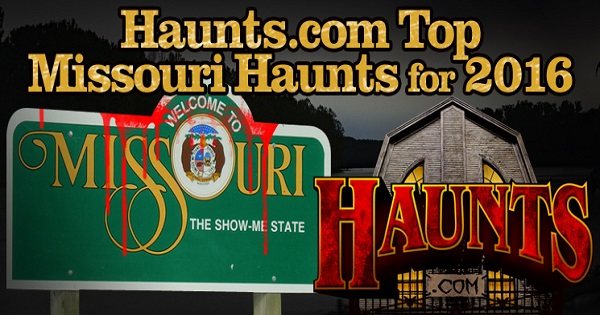 2016 Missouri Must See Attractions > 2016 Must See Attractions in the US
With dozen of haunts calling Missouri home, it wasn't easy to pick such a short list of Haunted Attractions for the Must See Missouri Haunts that gave locals heart-pounding fun during the 2016 Halloween Season. Tons of terror was delivered all season long to thrill seekers, whether they resided in St. Louis, were looking for frightening fun in Springfield, or thrills and chills in Kansas City, the seasonal fun was endless!

With so many scary-good attractions throughout The Show-Me State, it's hard to visit them all in just one Halloween Season. To make things a bit easier for when locals go searching for a Haunted Attraction to check out this year, Haunts.com has put together a list of Must See Haunted Attractions throughout Missouri that received outstanding customer reviews and ratings in the 2016 Halloween Season. Take a look at the list below so you don't miss out on the biggest and baddest scares of the 2017 Halloween Season!
Top Pick for the 2016 Halloween Season: Phobius Haunted House - Wright City, MO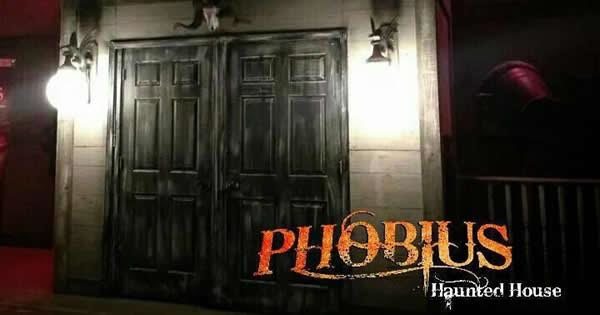 A Top 10 Rated Attraction Nominee in 2015 on MissouriHauntedHouses.com, Phobius Haunted House is owned and operated by Fearsome Entertainment, LLC. Established in 2012, the crew at Fearsome brings a unique approach to the haunted house industry. While delivering tons of terror to the Wright City locals and those who travel from even further, Phobius also supports great causes, including The Special Olympics, the Missouri Department of Transportation's Adopt-A-Highway Program and have implemented an Education Donation Program through the use of coupons. In addition to receiving a discount, Fearsome also donates $1 for each coupon redeemed to the high school of the patron's choice. What better way to enjoy the terror of the Halloween Season than to help out some wonderful causes at the same time?!

Type: Haunted Houses | Read More | Visit Website | Share Review

---
While these haunts may not have snagged the #1 Spot for the 2016 Halloween Season, the race was tight, and all of our Top Haunts for 2016 are worth visiting this season if you can!
---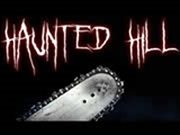 The Haunted Hill - Waynesville, MO
Waynesville's Haunted Hill was ranked the #1 Top Overall Attraction on MissouriHauntedHouses.com in 2015 and isn't far behind for 2016. A venture that even the bravest thrill seeker is weary of, The Haunted Hill is where untamed creatures reside, awaiting their latest visitors, or shall we say victims! Trust your instincts, as the trail will try to deceive you...

Type: Haunted Houses, Spook Walks | Read More | Visit Facebook Page | Share Review
---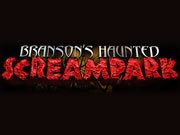 Branson's Haunted Screampark - Branson West, MO
Branson's Haunted Screampark features a number of attractions at one great location. Each year, the screampark works hard to offer new and exciting scares for Branson West locals. Attractions include Slashers, where visitors will come face to face with their favorite slasher film killer, Toxic, a haunted trail infested with zombies, Escape the Maze of Mirrors, Branson's premier haunted house, and Terror Tales, a 3D haunt where that killer clowns call home.

Type: Haunted Houses, Hay Rides, Spook Walks, Zombie Hunts, Scream Parks | Read More | Visit Website | Share Review

---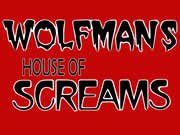 Wolfmans House of Screams - Carl Junction, MO
Featuring over 8,000 square feet of frightening fun, Wolfmans House of Screams has been delivering scares to the locals of Carl Junction and those nearby for over 13 years. The haunt name fits the attraction perfectly, as its visitors may just end up running and screaming... unless they're brave enough to venture through and complete the House of Screams!
Type: Haunted Houses | Read More | Visit Facebook Page | Share Review

---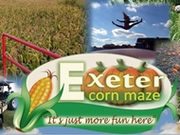 Exeter Corn Maze & Pumpkin Patch - Exeter, MO
Located in Exeter, this Corn Maze & Pumpkin Patch features an array of seasonal fun for the entire family to enjoy. There's a Corn Maze fit for those of any age, Zombie Paintball where visitors can test out their shooting skills, The Harvest of Terror, a haunt that is sure to get your blood pumping, The Haunted Barn, a two-story wooden dungeon, Hayride and Pumpkin Patch. With so much to offer, the entertainment at Exeter is endless!

Type: Haunted Houses, Zombie Hunts, Pumpkin Patches, Hayrides, Mazes | Read More | Visit Website | Share Review
---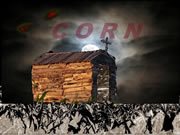 C O R N - Higginsville, MO
The name says it all - C O R N! Located in Higginsville, this haunted attraction turns your deepest and darkest nightmares into a horrifying reality. Journey through the Haunted Corn Maze that is filled with macabre monsters of all sorts. You never know who you'll come face to face with as you turn each corner...

Type: Spook Walks, Mazes | Read More | Visit Facebook Page | Share Review
---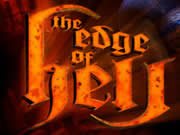 Edge of Hell - Kansas City, MO
The Edge of Hell has been delivering thrills and chills to Kansas City for over four decades and with all that experience, they sure know how to scare! The attraction features your worst phobias brought to life, a five-story fright from Heaven to Hell, and the world's largest living snake. Be prepared, as you'll come in contact with The Rat Man, and various other creatures who call the Edge of Hell home.

Type: Haunted Houses | Read More | Visit Website | Share Review
---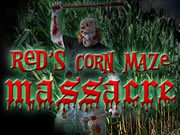 Red's Corn Maze Massacre - Eureka, MO
With over 22 acres of scares, Red's Corn Maze Massacre has a ton of space for ghouls and other creepy creatures to hide. As you make your journey through, pay attention and stay alert, and be extra nice to the demented souls who lurk throughout! Along with the haunted maze, Red's also offers Farmer Bob's Haunted Hayride.

Type: Mazes, Hayrides | Read More | Visit Website | Share Review
---
Looking for More Scary Good Fun in Missouri?
Check Out Haunts.com's Missouri Haunted House & Attraction Guide Here!