2016 Top Haunted Houses & Attractions for Utah - Haunts.com
March 8, 2017 By Haunts.com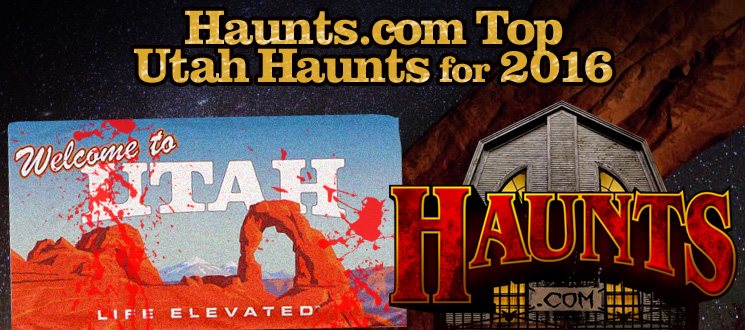 2016 Utah Must See Attractions > 2016 Must See Attractions in the US
With dozen of haunts calling Utah home, it wasn't easy to pick such a short list of Haunted Attractions for the Must See Utah Haunts that gave locals heart-pounding fun during the 2016 Halloween Season. Tons of terror was delivered all season long to thrill seekers, whether they resided in Salt Lake City, were looking for frightening fun in Provo, or thrills and chills in Ogden, the seasonal fun was endless!

With so many scary-good attractions throughout The Beehive State, it's hard to visit them all in just one Halloween Season. To make things a bit easier for when locals go searching for a Haunted Attraction to check out this year, Haunts.com has put together a list of Must See Haunted Attractions throughout Utah that received outstanding customer reviews and ratings in the 2016 Halloween Season. Take a look at the list below so you don't miss out on the biggest and baddest scares of the 2017 Halloween Season!
Top Pick for the 2016 Halloween Season: Fear Factory - Salt Lake City, UT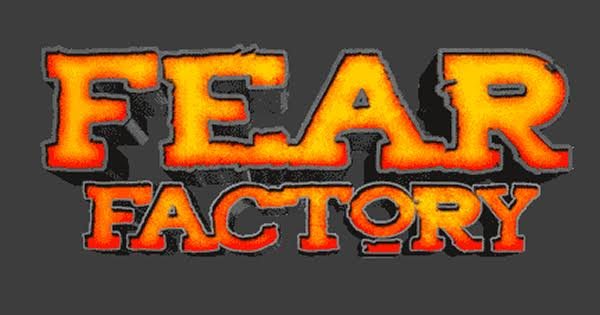 Salt Lake City's Fear Factory offers a unique haunting experience for locals to enjoy during the Halloween Season. Once visitors have braved the haunt, their fears will come to life on "The Last Ride" Zipline attraction. Will you be brave enough to not only wander through the haunted house, but get some scary-good speed on the zipline?! Don't miss out on the terrorizing fun that's in store!

Type: Haunted Houses | Read More | Visit Website | Share Review

---
While these haunts may not have snagged the #1 Spot for the 2016 Halloween Season, the race was tight, and all of our Top Haunts for 2016 are worth visiting this season if you can
---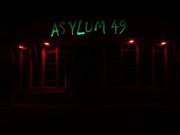 Asylum 49 Haunted Hospital - Tooele, UT
Be prepared as Asylum 49 Haunted Hospital is where thrill seekers can be touched, grabbed, separated from their group, detained in small dark areas and even strapped to a metal bed and worked on by the mental patients! This haunted attraction will completely immerse visitors into the terror of the haunted hospital - will you be brave enough?

Type: Haunted Houses | Read More | Visit Website | Share Review
---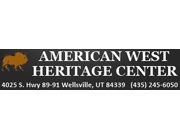 Haunted Hollow at American West Heritage Center - Wellsville, UT
Located at the American West Heritage Center in Wellsville, Haunted Hollow takes visitors on a stroll through the spookiest river hollow in Cache Valley. During your journey, you may run into the Hunchback of Notre Dame, mummies and the Hound of Baskerville! Family friendly fun is also offered during the Fall Season, including a 7 acre corn maze, cow jumper, BB gun range, straw obstacle course, the Fall Harvest Festival and much, much more!

Type: Spook Walks, Hayrides, Mazes, Pumpkin Patches, Festivals | Read More | Visit Website | Share Review
---
Looking for More Scary Good Fun in Utah?
Check Out Haunts.com's Utah Haunted House & Attraction Guide Here!