Haunts.com's 2017 Top Haunted Attractions for Delaware
August 13, 2018 By Haunts.com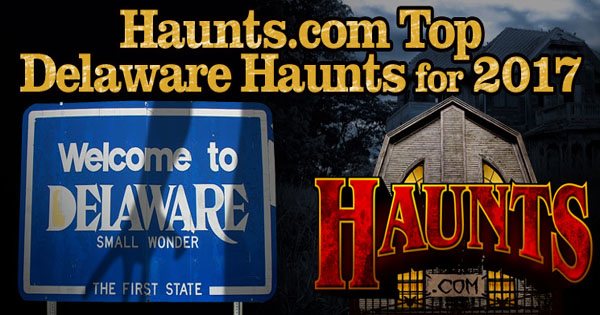 2017 Delaware Must See Attractions > 2017 Must See Attractions in the US
The Halloween Season here in Delaware is jam packed with tons of scares. From Haunted Houses and Spook Walks, to Zombie Hunts & Shootouts, Haunted Corn Mazes and Hayrides, there are endless options to choose from during the Haunting Season, no matter where in The First State you reside. With an enormous amount of haunted attractions, it's not always an easy task to choose which ones you and your bravest friends will take on.
To make things a bit easier for Delaware haunt goers, Haunts.com has created a list of Must See Haunted Attractions throughout the state. These attractions have received a number of great reviews from customers who experienced the heart pounding fun for themselves, along with outstanding ratings for the 2017 Halloween Season. Check out the list below and start preparing for your 2018 haunting journey!
Top Pick for the 2017 Halloween Season: Nightmare's Haunted House - Laurel, DE

Located in Laurel, Nightmares Haunted House features a house and haunted maze full of terrifying twists and turns. Open rain or shine, visitors will brave the Hellevator and The Vortex and will come face to face with The Butcher! But that's not the only creature you'll meet, there are a ton of mad monsters lurking throughout the haunt, and they've been patiently waiting all year long for their next visitors... or shall we say victims?! Do you have what it takes to complete Nightmares Haunted House? There's only one way to find out!

Type: Haunted Houses, Haunted Mazes, Spook Walks, Haunted Trails | Read More | Visit Website | Share Review

---
While the below haunted attractions may not have been dubbed #1 for the 2017 Halloween Season, the race was tight, and all of our Top Haunts for 2018 are worth visiting this season if you can brave them all!
---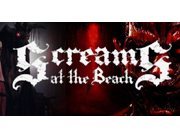 Screams at the Beach - Georgetown, DE

Georgetown's Screams at the Beach features seven unique haunted attractions and two challenging escape rooms. Those brave enough to visit will experience the Haunted Houses, Haunted Hayrides, Woods of Terror, Haunted Cemeteries, Fright Mazes, Zombie Kill Zones and more. And each year, the crew makes sure the scares are fresh and frightening. Don't miss out on what's happening this season!

Type: Haunted Houses, Spook Walks, Haunted Trails, Zombie Hunts | Read More | Visit Website | Share Review
---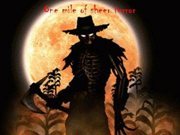 Wicked Woods - Marydel, DE
Find out what is lurking in the Wicked Woods this Halloween Season, that is, if you dare! Brave the deep, dark woods and meet some of the maniacs that reside throughout. Be prepared with each step you take, as you never know when one will come out to play!


Type: Haunted Houses, Spook Walks, Haunted Trails | Read More | Visit Facebook Page | Share Review
Looking for More Scary Good Fun in Delaware?
Check Out Haunts.com's Delaware Haunted House & Attraction Guide Here!