Haunts.com's 2018 Top Haunted Attractions for Iowa
September 18, 2019 By Haunts.com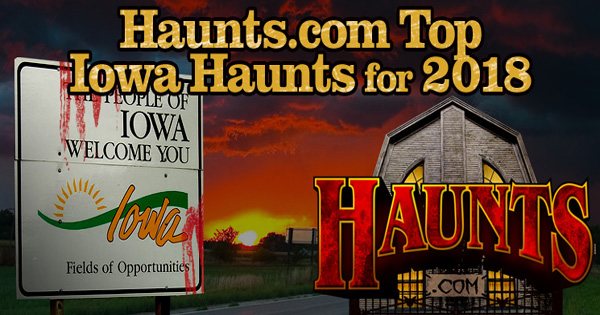 2018 Iowa Must See Attractions > 2018 Must See Attractions in the US
With dozen of haunts calling Iowa home, it wasn't easy to pick such a short list of Haunted Attractions for the Must See Iowa Haunts that gave locals heart-pounding fun during the 2018 Halloween Season. Tons of terror was delivered all season long to thrill seekers, whether they resided in Cedar Rapids, were looking for frightening fun in Des Moines, or thrills and chills in Council Bluffs, the seasonal fun was endless!

With so many scary-good attractions throughout The Hawkeye State, it's hard to visit them all in just one Halloween Season. To make things a bit easier for when locals go searching for a Haunted Attraction to check out this year, Haunts.com has put together a list of Must See Haunted Attractions throughout Iowa that received outstanding customer reviews and ratings in the 2018 Halloween Season. Take a look at the list below so you don't miss out on the biggest and baddest scares of the 2019 Halloween Season!
Top Pick for the 2018 Halloween Season: Scream Acres - Atkins, IA





At Scream Acres Scream Park in Atkins, thrill seekers can brave four unique haunted attractions at one scary-good location. If they're brave enough they'll take on the 3D Sinister Silo, a 3D haunt that is brand new for the 2019 Halloween Season, the 10 Acre Haunted Corn Field (a fan favorite!), Cell Block Z, and The Slaughterhouse. If you think you and your friends can handle the horror that awaits throughout each attraction, this Scream Park is sure to get your blood flowing and your heart racing!

Type: Haunted Houses, Haunted Mazes, Scream Parks | Read More | Visit Website | Share Review

---
While these haunts may not have snagged the #1 Spot for the 2018 Halloween Season, the race was tight, and all of our Top Haunts for this year are worth visiting this season if you can!
---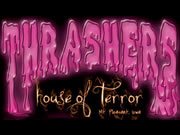 Thrashers House of Terror - Mount Pleasant, IA
Located on Thresher Road in Mount Pleasant, this Haunted Attraction is completely ran by volunteers who love the Halloween Season as much as you do. The attraction doubles as a fundraiser for the Midwest Old Threshers Organization and has been delivering scares to locals since 2007. The funds raised during the Halloween time go toward new buildings and preserving the grounds at McMillan Park. What better way to enjoy some frightening fun than to help give back to your community at the same time?
Type: Haunted Houses | Read More | Visit Website | Share Review
---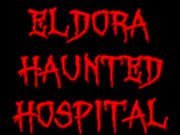 Eldora Haunted Hospital - Eldora, IA
Located in the abandoned wing of a real hospital, Eldora Haunted Hospital is presented by the Eldora Rotary Club each Halloween Season. The not-for-profit haunted attraction features a ton of terrifying scenes and mazes full of twists and turns. While on your haunting journey, be prepared as you never know who or what you'll come face to face with while visiting this haunted hospital!
Type: Haunted Houses | Read More | Visit Website | Share Review
---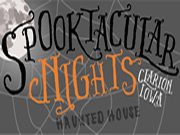 Spooktacular Nights Haunted House - Clarion, IA
Spooktacular Nights Haunted House is presented by the Clarion Chamber of Commerce and is an all-volunteer run haunt. Filled with surprises and scares, this Haunted Attraction takes place at Lions Park, which is popular for its family-friendly events and sports games, but on select nights in October, it is transformed into a Halloween lover's paradise. Also offered during the Spooktacular Nights is a "Boo's & Brews" event for those 21 and older and an "Enchanted Family Fun Night."

Type: Haunted Houses, Spook Walks | Read More | Visit Website | Share Review
---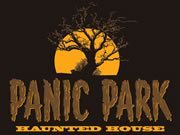 Panic Park Haunted House - Cedar Falls, IA
Located in Cedar Falls, Panic Park Haunted House offers frightening fun for everyone during the spooky season. The attraction also partners each year with the Northeast Iowa Food Bank. Those who bring a non-expired, non-perishable food item to donate to the Food Bank will receive a discounted admission! What's better than enjoying scares for a good cause?!

Type: Haunted Houses | Read More | Visit Website | Share Review
---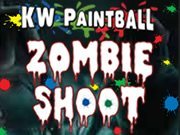 KW Paintball Zombie Shoot - Waterloo, IA
While visiting KW Paintball Zombie Shoot of Waterloo, visitors will climb aboard a custom trailer that rides through a paintball park that is infested with flesh-eating creatures. Fully equipped with special neon-filled toxic bullets, it is your job to take out the undead before you become one of them!


Type: Haunted Houses, Zombie Hunts & Shootouts | Read More | Visit Website | Share Review
---
Looking for More Scary Good Fun in Iowa?
Check Out Haunts.com's Iowa Haunted House & Attraction Guide Here!