The 45th Annual NYC Village Halloween Parade Announces Official After Party for a Cause
September 20, 2019 By Chris B.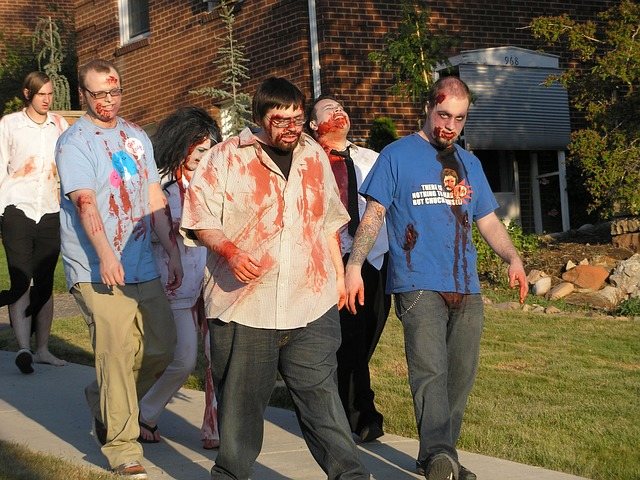 The Proceeds Will Go Toward the Research Foundation to Cure AIDS (RFTCA).
Photo by:
geric10
New York City's 46th Annual Village Halloween Parade is proud to announce its Official After Party to benefit the Research Foundation to Cure AIDS (RFTCA), an alliance of leaders from diverse fields who are developing an accessible and affordable cure for AIDS.
The Official After Party will begin at 10:30pm on Wednesday, October 31st at Performance Space New York in the East Village, following the RFTCA's MASCURAIDS BALL. Support this amazing cause by purchasing a pre-sale ticket for $75 – now available on eventbrite. Tickets include open bar from 10:30pm - 1:00am, as well as the opportunity to win a $5,000 best costume prize.
"Although strong progress has been made in the fight against HIV/AIVS, 37 million people around the world continue to contract and live with this life-altering disease," said Kambiz Shekdar, Ph.D., biologist, bio tech inventor, gay man and President of the Research Foundation to Cure AIDS. "At the RFTCA, our commitment continues to be the development of a broadly-applicable cure. Our team is working to capture people's imagination about existing science that holds promise to give the gift of a cure to all those need, from Park Avenue to the Sudan."
The $5,000 best costume prize will be hosted by notable judges including journalist Michael Musto and costume designer extraordinaire and Grand Marshal of the Village Halloween Parade, Machine Dazzle. The legendary Village Halloween Parade has entertained the public on Halloween night for the past 44 years, on 6th Avenue North of Spring Street to 16th Street from 7:00pm - 10:30pm. Millions of people from around the world attend the nation's largest public participatory event in the greatest city in the world.
For more information, please visit https://www.halloween-nyc.com.