Bane Haunted House Moves to Hell's Kitchen, NY
August 1, 2019 By Chris B.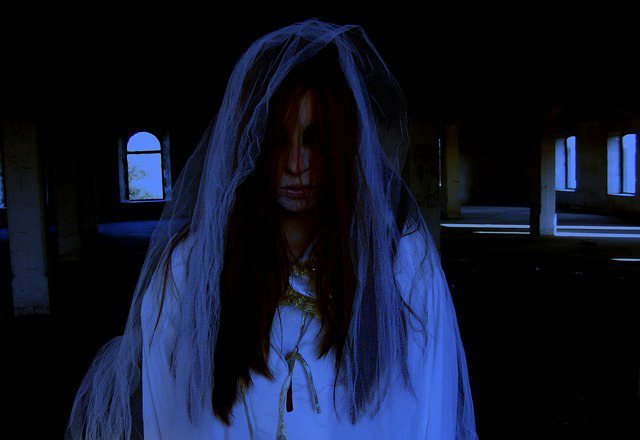 Brace yourselves: New York just got a little bit scarier!
Photo by:
AdinaVoicu
For years, Bane Haunted House has been known as one of the best haunted house attractions in New Jersey. More than 30,000 people walk through Bane's doors every year—including quite a few who chicken out before reaching the end of the Halloween attraction.
Now, the venerable haunted house has moved across the river to become the scariest haunted house in Manhattan. An all-new cast is getting ready to frighten a whole new audience in an unfamiliar setting.
The haunted house's NY location is, appropriately enough, in Hell's Kitchen.
Bane's owners said that they had long wanted to set up shop in New York, so when their old lease was up, they decided to take advantage of the opportunity to move. A casting call for actors was recently held, and the attraction is working to be ready to open in time for the Halloween season.
Bane Haunted House has been acclaimed by numerous reviewers for offering a truly unique experience, even for seasoned haunted house goers. The attraction takes some of the most universal fears—from fear of the dark to fear of clowns—and transforms them into a terrifying experience that few guests will ever forget.
Visitors won't just passively gaze at scary sights; they'll be asked to climb, crawl, jump, and otherwise take action in a highly interactive experience. Only a few people are allowed into the haunted house at a time to ensure that the experience is as unsettling as possible. The Halloween attraction generally takes around 35 to 40 minutes to complete.
The next time you're looking for scary things to do in New York, you've got a new experience to check out. Be warned, though: Bane is a popular attraction, and it tends to sell out fast. The owners recommend that guests purchase their tickets online in advance.
About Bane Haunted House
Named "Scariest Haunted House" by The Star-Ledger for five consecutive years, Bane Haunted House has been frightening the daylights out of New Jersey residents for years. Its new location is 618 W. 46th St. in New York City. For ticket information, visit banehauntedhouse.com.