Eerie Tales of The Ocean State: Rhode Island's Most Haunted Places
July 7, 2017 By Chelsea T.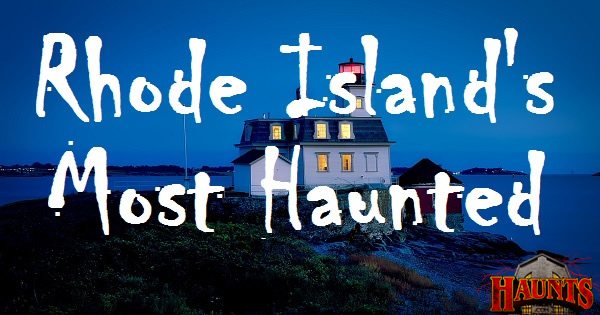 Home > Haunted Places > Rhode Island Haunted Places
Who doesn't love a good ghost story? Well, in Rhode Island, there's a whole lot of them! From hospitals and asylums, to cemeteries, schools, theaters, restaurants, parks, bridges, and even roads, there's an endless amount of places throughout the state that are said to have some ghostly spirits lingering.
Some of these creepy spots are located in the biggest of cities that everyone knows about, and others in small towns that only locals may know of. Take a peek below to check out our Top 10 Haunted Places in the state of Rhode Island!
1. Belcourt Castle - Newport, RI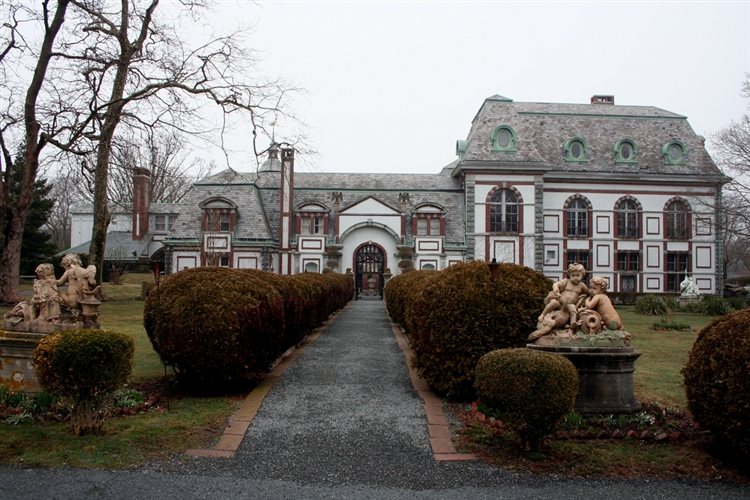 Photo by MaryAnn Schwartz, via Flickr

The Belcourt of Newport dates back to 1895 and is located on Bellevue Avenue. It was constructed as a summer cottage for Oliver Hazard Perry Belmont and was designed by architect Richard Morris Hunt. The home features a Chateau style and is 50,000 square feet, which leaves plenty of room for hauntings to take place! The Belcourt is rumored to be one of Rhode Island's most haunted spots, but is said to not be haunted by an actual ghost, but instead has haunted objects and antiques that are on display. There is a suit of armor that echoes with the death cries of its original owner, haunted chairs that move and send tingles up the spines to those who sit in them and a monk's statue that is said to claim the man's spirit that it was modeled on.

2. Fort Wetherill - Jamestown, RI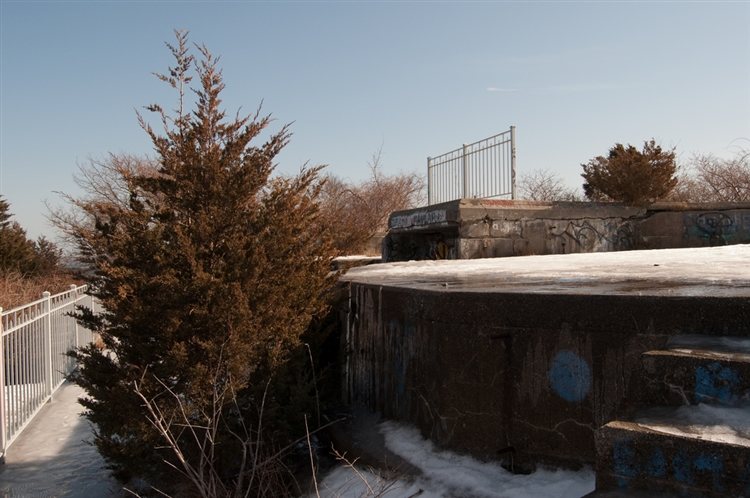 Photo by rprata, via Flickr

The Fort Wetherill State Park in Jamestown is located on Conanicut Island and sits on the East Passage of Narragansett Bay opposite Fort Adams State Park. It sits on 61 acres of land and in 1972 is when The Fort Wetherill battery and training camp were acquired by the State of Rhode Island. According to Wikipedia, there were four women found murdered and dumped in the water near the docks in 1985, all of them just in their 20s. Ever since the tragic incident, there have been over 200 police reports regarding paranormal activity and is even believed to be one of the most haunted locations in the entire country. Some haunting reports involve a phantom black dog, who's apparition has been spotted, glaring, and often walking through the walls. The sounds of his barking and howling have been heard as well.

3. Seaview Terrace - Newport, RI


Photo by Reading Tom, via Flickr

Also known as the Carey Mansion, this privately-owned mansion was designed in a French Renaissance Revival Style and dates back to 1925. Located on Ruggles Avenue, the historical landmark is said to be one of Rhode Island's most haunted locations. Many believe the hauntings that take place here are attributed to whiskey magnate Edson Bradley and his wife Julia. Witnesses have reported apparitions, strange sounds, temperature drops, disembodied footsteps and the sound of a broken organ playing on its own. The mansion has also been featured on an episode of TV's "Ghost Hunters."

4. The Charles Looff Carousel in Crescent Park - Riverside, RI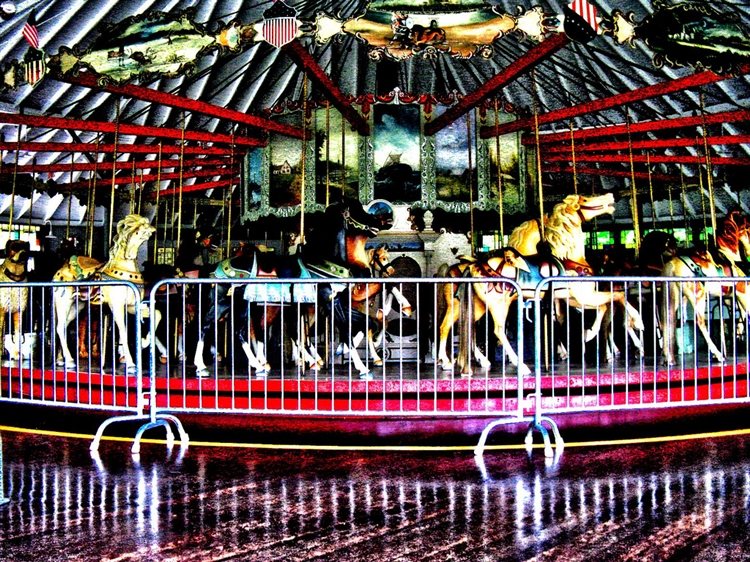 Photo by Matt, via Flickr

The Charles Looff Carousel is located indoors at Crescent Park in Riverside. The Amusement Park features an array of entertainment for families to enjoy, and the carousel itself is said to be have a bit more than that. According to Haunted Places, the carousel was once part of an amusement complex and ballroom, and that the ballroom burned down in the 1960s. Those who died in the fire are said to haunt the ride to this day. Eerie reports include music that turns on by itself, flickering lights, and a woman's apparition in a hoop skirt has been spotted wandering nearby.

5. Mercy Brown's Grave in Chestnut Hill Cemetery - Exeter, RI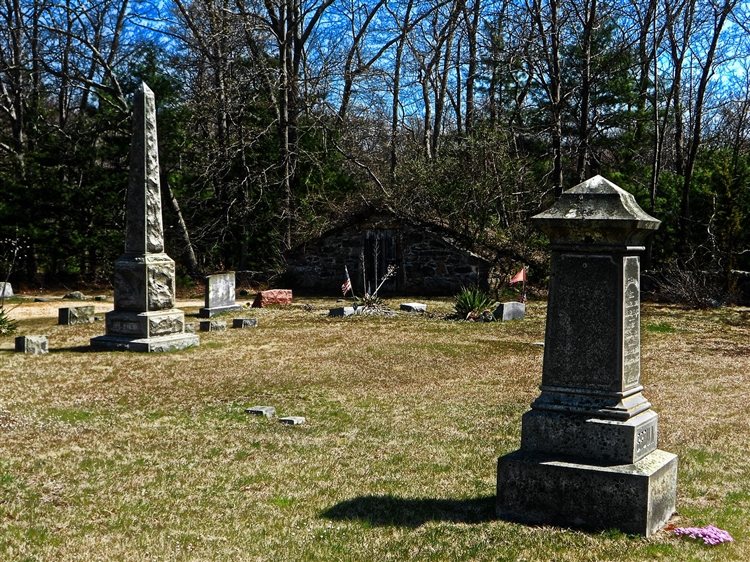 Photo by Matt, via Flickr

At Chestnut Hill Cemetery in Exeter, there is the grave of Mercy Brown, said to be New England's last vampire. Mercy was just 19 years old when she died and was the last known individual that was part of a large group of people who performed rituals in order to banish an undead manifestation. According to Atlas Obscura, Mercy's grave is protected by a metal band connected to a post imbedded into the ground to prevent it from being stolen.

Stories say that when the author of Dracula, Bram Stoker, passed away, there were newspaper stories about Mercy Brown found in his possession. And what's most strange about Mercy's story is that when she died, her body was set inside a crypt near the rest of her family at the cemetery. Locals became concerned about all the deaths and thought maybe one of the family members were coming to claim the living ones. Mercy's father George thought this may be true, so he had it arranged for the bodies to be exhumed. Most were decayed, but Mercy's was found shifted and fresh. Her heart was cut out, and was said to have dripped with blood!

6. The Breakers Mansion - Newport, RI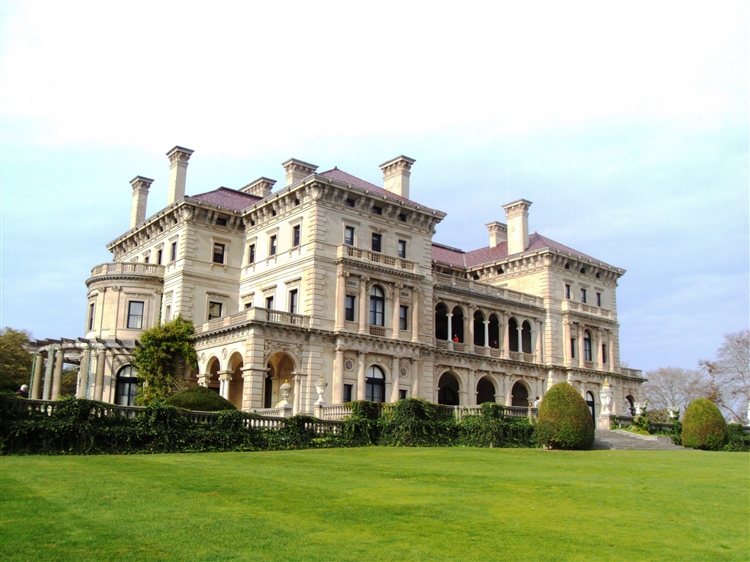 Photo by denisbin, via Flickr

Located on Ochre Point Avenue, The Breakers Mansion is the grandest of Newport's summer "cottages" that was constructed for the Vanderbilt's. The site is listed on the National Register of Historic Places, is a U.S. National Historic Landmark and is also a U.S. National Historic Landmark District Contributing Property. Today, the property is owned and operated by the Preservation Society of Newport County and is open to the public year-round. Many believe the hauntings that take place here are attributed to Alice Vanderbilt, who's apparition has been spotted on various levels of the house. Others have reported the feeling of being watched by something unseen.

7. Providence City Hall - Providence, RI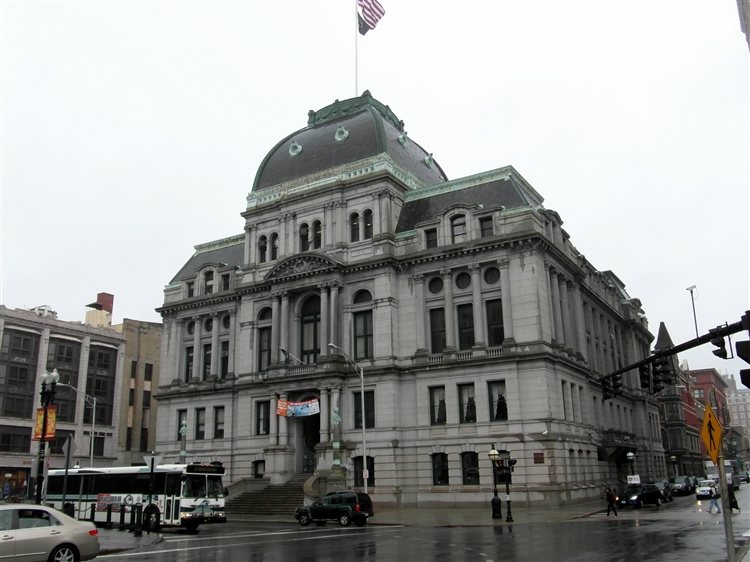 Photo by Reading Tom, via Flickr

Providence City Hall is located on Dorrance Street and is the center of the municipal government in the city. The building dates back to 1878 and was added to the National Register of Historic Places in January of 1975. Believed to be haunted, the property is said to have an entity of some sort that rides the elevator, moves chairs around, creates breezes, slams doors, opens drawers, smokes cigars, and even touches people. Some believe the ghost is that of a former mayor named Doyle. TV's "Ghost Hunters" also featured the property on one of their episodes.

8. Colt State Park - Bristol, RI


Photo by Joe Bar, via Flickr

Bristol's Colt State Park occupies 464 acres on Poppasquash Neck. The state park was added to the National Register of Historic Places and includes an observation tower, trails, boat ramps, picnic areas, wonderful views and an open air Chapel-by-the-Sea. It's also said to feature some ghosts, too! Once a farm until the middle of the 20th Century, stories say a stable hand died while at the barn (now the park office) and is said to play pranks with the doors and lights. Two ghostly young girls are said to haunt the area also, after drowning in the waters nearby. They've appeared to witnesses on the path to the beach.

9. Slater Mill - Pawtucket, RI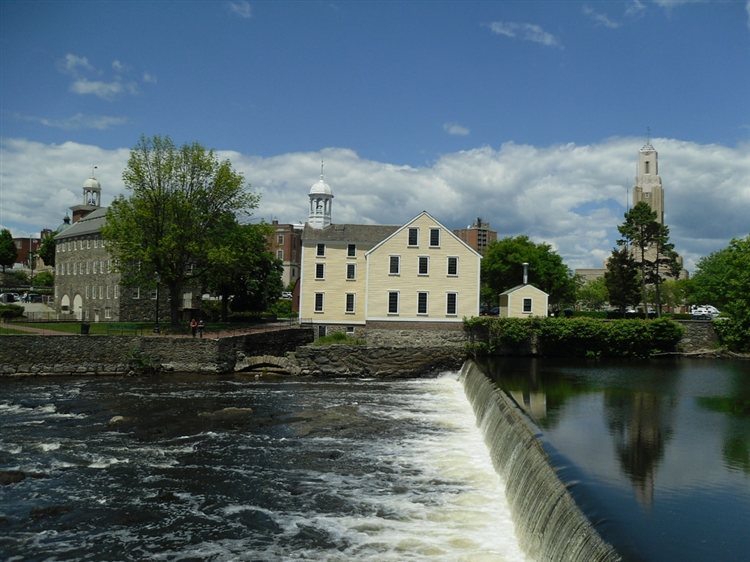 Photo by Doug Kerr, via Flickr

This historic textile mill complex is located on the banks of the Blackstone River in Pawtucket and is modeled after cotton spinning mills first established in England. Dating back to 1793, the historic site sits on four acres and was added to the National Register of Historic Places in 1966. Now operating as a history museum, the site is recognized as the birthplace of the American Industrial Revolution. It's also said to be pretty haunted by those who died at the factory back in the day while working on dangerous machines. During the time period that the factory was in operation, children were allowed to be employed as workers and because of their size, they would sometimes be forced to clean out the machines when they were jammed. Haunting reports here include dark figures and the sound of children screaming.

10. Nathanael Greene Homestead - Coventry, RI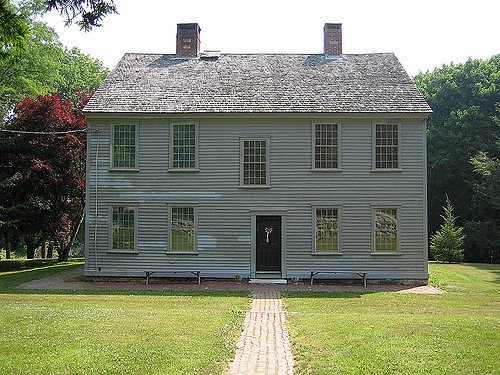 Photo by Erin, via Flickr

This museum is located on Taft Street in Coventry and dates back to 1770. The historic home was added to the National Register of Historic Places in 1971 and is recognized as a National Historic Landmark. Once the home to American Revolutionary War General Nathanael Greene from 1770 to 1776, and then to his brother Jacob Greene and his wife Margaret. Today, the home is owned and operated by the General Nathanael Greene Homestead Association, a non-profit organization. A number of strange things are rumored to happen here, including the baby carriage in Elizabeth Margaret's room moving on its own. Other reports include apparitions, voices, disembodied footsteps, door latches that open by themselves, and the sound of a phantom carriage driving up to the house. And in the unused kitchen, witnesses have reported the smell of bread baking.


Have you ever visited these Haunted Places before? If so, let us know in the comments below!

Disclaimer: Haunts.com does not support or endorse trespassing to visit Real Haunted Places. Before you decide to visit a local real haunt, please make sure to acquire the appropriate permits and/or permissions, and be respectful of properties that are privately owned. A number of Haunt Explorers have been arrested, ticketed and reprimanded by authorities for trespassing, and we don't want that to happen to you! To avoid this, please be sure to contact the property owners before visiting a real haunt, and respect their hours of operation, local rules and regulations. Happy Haunting!