Hundreds of NW Filmmakers Invade Seattle to Produce Horror Films in Just 48 Hours
December 4, 2019 By Chris B.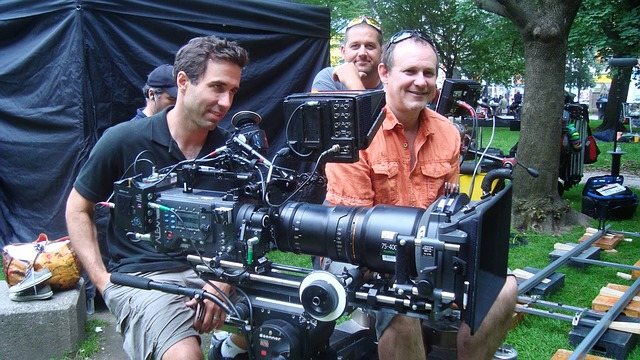 A premiere screening takes place at SIFF Cinema Uptown on January 3, 2020, where the public is invited to experience the surprising results on the big screen.
Photo by:
Beautiful-Moments
In 2001, the 48 Hour Film Project started as a private film challenge among friends and has since evolved into a global phenomenon and the world's largest filmmaking competition with a mission to advance filmmaking, promote independent filmmakers, and help foster a sense of community.
As a seasonal offshoot, the 2020 48 Hour Film Horror Project is similar to the flagship competition, except all of the fourteen "Genres" assigned randomly to the filmmaking teams are Horror-themed.
Happening in several cities simultaneously, filmmaking teams have just one sleep-deprived weekend to produce a short Horror film. All creativity—writing, shooting, editing and adding a musical soundtrack—must occur in a 48 hour window beginning Friday, December 20 at 7:00 pm and ending Sunday, December 23 at 7:00 pm: a cinematic cauldron which promises a unique brew of films.
Celebrating its third year in Seattle, 48 Hour Film Horror Project City Producer, Krk Nordenstrom, touts the creative and collective spirit of the competition. "The 48 Hour Film Project provides a couple of very significant benefits to the participants. For some it's an entry into the field of filmmaking, a way of developing skills and making professional and creative contacts. For the more seasoned participants, it is a creative outlet or brief escape from a career full of corporate and commercial requirements that reign in their creative aspirations. It is a way to clear out the creative cobwebs and reaffirm their love of the craft. For everyone it is a venue to meet new people and be an active participant in a vibrant community of filmmakers. Also, it's a guaranteed way to see a movie you sweated over in a real theater, on a big screen in front of a packed house."
Thirty teams consisting of nearly five hundred local filmmakers of all ages and experience levels will participate in this year's competition. The premiere screening of the creative mix of films will take place at SIFF Cinema Uptown Theater on Friday, January 3, 2020, where the public is invited to experience the scary, strange and often hilarious results on the big screen among an enthusiastic audience.
The film awarded "Best in City" will go on to compete against the winners from other participating cities for the title of "Best Horror Film of 2020."