September is Here! Download the Haunts.com App to Find Local Haunted Attractions
September 1, 2017 By Chelsea T.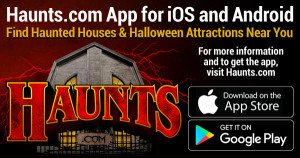 September is finally here, which means haunting season is right around the corner. A ton of Haunted Attractions across the nation will be opening their doors to thrill seekers this month to kick off their Halloween Season scares.
Some opening the last weekend of the month, others welcoming haunt goers as early as the second week of September! For those who love a good scare, this time of year is one jam packed with spooky entertainment and if you're like us, you've been waiting all year for it to arrive.
Make the most out of your Halloween Season by downloading the Haunts.com app, which is available for Apple and Android Devices. Haunts.com launched the app last year, and are making sure our thrill seeking friends can easily search and locate Haunted Attractions nearest them for 2017!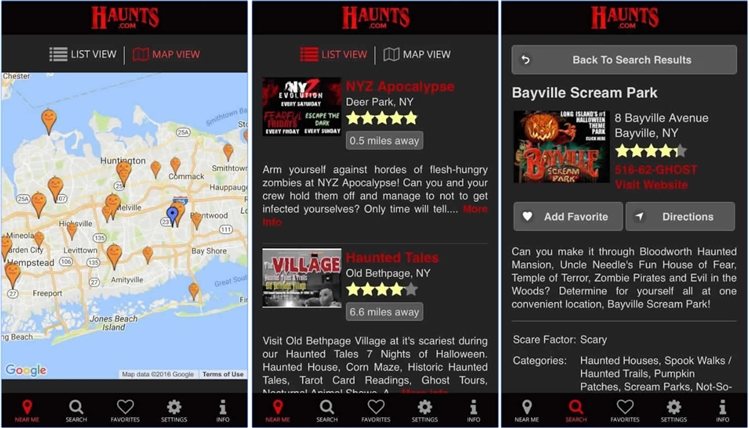 The app has all of the features of the Haunts.com website, with design simplicity that makes browsing haunts simple for mobile users – haunt seekers can easily find haunted attractions of all types in their area by browsing by location, by event type, or by searching by name.
Upon opening the app, the user's location is detected, and nearby haunts are shown right on the homepage of the app. From there, browsing is simple – users can choose between a list view, and a map view of the attractions, and can even favorite their top picks as they browse.
To download the Haunts.com App for Android Devices from the Google Play Store, click here.
To download the Haunts.com App for Apple Devices from the Apple App Store, click here.