Western Exterminator Presents Inaugural Halloween Film Pestival
August 7, 2019 By Chris B.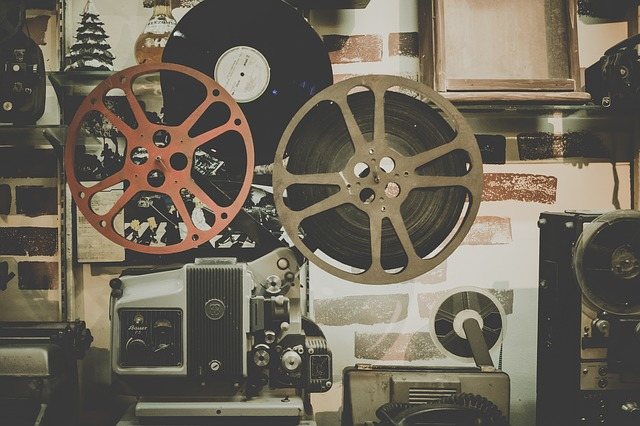 Leading Los Angeles Pest Control Company Hosts Free, Bug-Centric Movie Festival to Celebrate Halloween.
Photo by:
Free-Photos
Move aside witches, ghouls and ghosts, this Halloween is all about things that crawl, fly, and sting! Western Exterminator, a local leader in the pest control industry, is proud to announce the first ever Halloween Film Pestival, taking place on October 21, 2019 at the Los Feliz 3 Cinemas. Attendees of the BUZZ-worthy event will have the opportunity to watch a selection of bug themed films and indulge in crawl-o-ween inspired snacks including popcorn optionally topped with flavored crickets, insect-infused lollipops, traditional movie candy, and soda. Moviegoers are also invited to partake in a cricket eating contest, marvel at a fun and informative bug exhibit, and dress up in their favorite Halloween costumes. This complimentary family-friendly Pest Fest offers Los Angeles locals a unique opportunity to learn more about bugs, while enjoying their day watching fan favorite films, starring famous creepy crawlers.
Western Exterminator's Halloween Film Pestival is an opportunity to connect with the community and to provide them, through an interactive, fun and bug-centric experience, with more information that they may not BEE aware of about usually feared pests, such as spiders, birds and flies. Open to all-ages, brave movie goers will be able to enjoy unBUGlievable films including Bee Movie (20th Century FOX), The Ant Bully (Warner Brothers Pictures), Epic (20th Century FOX), The Birds (Universal Pictures), The Fly (20th Century FOX), Big Ass Spider (Epic Pictures), and Eight Legged Freaks (Warner Brothers Pictures). The Pestival is a free, ticketed event where attendees are asked to RSVP to screenings via EventBrite for up to 4 guests. Seats are available on a first come, first serve basis.
"We all love the spooky Halloween season and are excited to host our inaugural Halloween Film Pestival event to provide an entertaining and engaging experience for Los Angeles residents that we serve", said Eric Rimiller, Vice President of Western Exterminator. "This event will offer an opportunity for risk-takers of all ages to sample insect-infused popcorn and candies and will provide an enjoyable day at the movies to build ANTicipation for Halloween."
The Western Exterminator Halloween Film Pestival will take place from 10:00 a.m. to 6:30 p.m. at the Los Feliz 3 Cinemas, located at 1822 N. Vermont Ave, Los Angeles, CA 90027. Attendees are invited to park for free at a nearby parking lot located at 4640 Melbourne Ave., Los Angeles, CA 90027.
About Western Exterminator
Founded in Los Angeles in 1921, there are many things that come to mind when people think about Western Exterminator Company. These include their trademark logo, the Little Man with the Hammer, and their yellow service trucks. More importantly, Western has long been Southern California's leader when it comes to battling nuisance pests for both home and business owners. It has been Western Exterminator's mission from the start to be the best and first name in quality service and customer satisfaction with pest control solutions. Additionally, Western is fully invested in environmentally responsible pest solutions based on the principles of integrated pest management (IPM). Western Exterminator looks forward to its tradition of being an active local partner within the new communities they are now serving.