THE GATEKEEPER at ESCAPE HOUSE OF TERROR!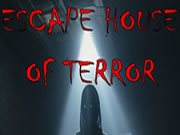 THE GATEKEEPER at ESCAPE HOUSE OF TERROR!
2150 Leeman Ferry Circle SW
Huntsville, AL
Click To Call
256-715-0390
Review Us


THE GATEKEEPER at ESCAPE HOUSE OF TERROR!

INTERACTIVE INDOOR HAUNTED ATTRACTION

Interactive Escape Haunted House Details

Groups Up To 8
*If you have a group with less than 8 people, you may be joined with another group.
*No child under the age of 12. We do not want any children trampled on!
* EVERYONE will receive a Rival gun fully loaded. You will have your chance to earn extra ammo as bags of ammo will be hidden throughout the haunted house. Shooting a creature will not kill them, but will stun them for some time so that you can run, regroup, have more time to find the Keys and/or hide so you don't die. You cannot kill or stun The Gatekeeper.
*You will need to find 6 keys and unlock the locks and chains in order to leave the Underworld or you will not leave and your soul will be trapped there forever.
*Your mission is to escape the Underworld and escape without being caught (killed).
*The creatures will find you and may tag you (kill you) with their hand gently on the shoulder/back. Your Rival gun will only stun the creature for 10 seconds.
*The Gatekeeper may tag you (kill you) with their hand gently as well. The kicker is that the Rival Guns don't work against The Gatekeeper. If you are tagged, you essentially die and your soul has lost. You can still play. It's all in good fun and to win a rage session. The group with the most people alive at the end of the night AND have successfully escaped the Underworld, will win a group rage session. (There will be a drawing if there is a tie and you will be notified if you are the winner.)
*Under no circumstances, are you allowed to touch any of our creatures or The Gatekeeper. By purchasing tickets, you are agreeing to our terms and conditions and that you understand that you may be tagged (die) and that you will not touch any creatures or The Gatekeeper whatsoever.
*If you or anyone in your group does not make it out (exit early), your whole group dies.
*Tickets may be purchased online or you can pay for tickets when you arrive if there is availability.
*Must wear closed-toed shoes and good running shoes.
*Be prepared to run!
Some locations may have last minute updates due to changing circumstances. Please visit the
attraction's website
and/or social media before going to double-check that they are open.
Latest Reviews
I LOVED IT!! I DEFINITELY WANNA GO AGAIN!!!!

Posted Oct 2022

Loved it! The right amount of fright! We had a blast!

Posted Oct 2022

Loved it

Posted Oct 2022

It was amazing! Super thrilling and challenging!

Posted Oct 2022

Best horror house ever

Posted Oct 2022

My shivers were timbered, so it was good.

Posted Oct 2022

It was very fun. I was scared. I got run over, but super slay. Very cool. WOO!

Posted Oct 2022

Scared the hell outa me but I had a really goidtim

Posted Oct 2022

I was scared. It was good.

Posted Oct 2022

Terrible wouldn't go again

Posted Oct 2022

Wry freaking good bro

Posted Oct 2022

Fire asf

Posted Oct 2022

It was so much fun

Posted Oct 2022

I WAS FIGHTING FOR MY LIFE! A maze that I was not prepared for. Everybody should check this place out, you won't regret it!

Posted Oct 2022

Worth the work out and they got great screams!

Posted Oct 2022

Awsome and really fun i had the time of my life with it being the first haunted house I've ever been to

Posted Oct 2022

Super fun and scary

Posted Oct 2022

It was an amazing experience for it being my first time going to a haunted house.

Posted Oct 2022

It was great very phone be ready to run

Posted Oct 2022

Really fun

Posted Oct 2022

AMAZING EXPERIENCE!! We had a group of 8 and it's not an experience you can replicate in Huntsville. It's like being inside a video game. Very adrenaline pumping.

Posted Oct 2022

A very fun haunted house experience! Loved having to find the keys!

Posted Oct 2022

Creepy and fun!

Posted Oct 2022

Fun times! Definitely recommend

Posted Oct 2022

So fun running and shooting! Great haunted house experience!

Posted Oct 2022

Real fun!

Posted Oct 2022

Super fun, 10/10 will do it again

Posted Oct 2022

Fun!

Posted Oct 2022

very nice wey

Posted Oct 2022

Very great much love! Will be back next year! Thanks for the scares! Don't bring your kids!

Posted Oct 2022

it scared the hell out of me😂😂😂

Posted Oct 2022

This was fantastic!! Had so much fun!! Definitely be ready to run!

Posted Oct 2022

It's very great would do again.

Posted Oct 2022

It was really fun and everything was fun but spooky!

Posted Oct 2022

So much fun had a great time

Posted Oct 2022

Fun as freak almost pooped tho

Posted Oct 2022

so fun!

Posted Oct 2022

insanely fun and unique

Posted Oct 2022

So much fun

Posted Oct 2022

It was great!!! If I had to choose I would recommend one more gate keeper and more demons! But it was great!!! 5 ⭐️

Posted Oct 2022

The haunted house was great. I think I'm more proficient with a real gun than I am with a nerf gun though

Posted Oct 2022

Fun!

Posted Oct 2022

Jump scares out of know where. It was great

Posted Oct 2022

It was amazing. We came all the way from Decatur to See what's it's like and it's veryyy worth it. Coke with a group and havveeeee funnnnn!!!

Posted Oct 2022

It was great

Posted Oct 2022

Very fun

Posted Oct 2022

Loved the balance between fun and scary , great people , they worked with us and the kids. Definitely not a scary house person myself but I enjoyed this.

Posted Oct 2022

It was really fun 🤩 🔥🔥🔥

Posted Oct 2022

Was awesome love the haunt will be back for rage room

Posted Oct 2022

Had a blast and definitely recommend!

Posted Oct 2022

Super fun experience it was a great scare.

Posted Oct 2022

Super scary and fun. Escape and Haunt in one. Very unique!

Posted Oct 2021