Haunts.com's 2017 Top Haunted Attractions for Kentucky
July 26, 2018 By Haunts.com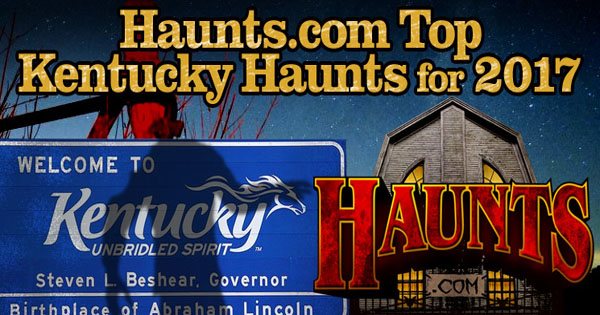 2017 Kentucky Must See Attractions > 2017 Must See Attractions in the US
The Halloween Season here in Kentucky is jam packed with tons of scares. From Haunted Houses and Spook Walks, to Zombie Hunts & Shootouts, Haunted Corn Mazes and Hayrides, there are endless options to choose from during the Haunting Season, no matter where in The Bluegrass State you reside. With an enormous amount of haunted attractions, it's not always an easy task to choose which ones you and your bravest friends will take on.
To make things a bit easier for Kentucky haunt goers, Haunts.com has created a list of Must See Haunted Attractions throughout the state. These attractions have received a number of great reviews from customers who experienced the heart pounding fun for themselves, along with outstanding ratings for the 2017 Halloween Season. Check out the list below and start preparing for your 2018 haunting journey!
Top Pick for the 2017 Halloween Season: Hill of Terror - Bonnieville, KY

Hill of Terror in Bonnieville celebrated their eighth year of scares in 2017 and offered a ton of horrifying fun for locals to enjoy. On their desolate 100 acre property, there's more than enough space to make your heart race! Thrill seekers were able to take on flesh-eating zombies for the first time at Hill of Terror last season, shooting at them with paintball guns as they try to attack the trailer they're riding on. The trailer is equipped with guns on both side so you can get your revenge on the undead!

Type: Haunted Houses, Zombie Hunts & Shootouts, Haunted Trails, Spook Walks | Read More | Visit Website | Share Review

---
While the below haunted attractions may not have been dubbed #1 for the 2017 Halloween Season, the race was tight, and all of our Top Haunts for 2018 are worth visiting this season if you can brave them all!
---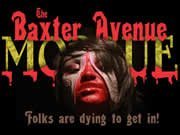 Baxter Avenue Morgue - Louisville, KY

Located in Louisville, the Baxter Avenue Morgue will be opening its doors to locals after 100 years of silence. The public haunted tours will take visitors on an eerie journey throughout the morgue, while the theatrical attraction makes it even creepier for the Halloween Season. Will you be able to handle the horror that awaits? There's only one way to find out!

Type: Haunted Houses | Read More | Visit Website | Share Review
---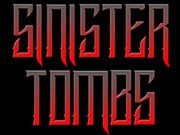 Sinister Tombs Haunted House - Eastview, KY
At Sinister Tombs Haunted House in Eastview, haunt goers can take on five attractions at one great location. There's The Castle, The Woods, The Graveyard, The Cornfield, and The Never Ending Maze! This old school haunted house operates as a not-for-profit that donate their proceeds to charity. What better way to enjoy some scares this Halloween Season than to support a great cause at the same time?!

Type: Haunted Houses, Haunted Mazes, Spook Walks, Haunted Trails | Read More | Visit Website | Share Review
---
Looking for More Scary Good Fun in Kentucky?
Check Out Haunts.com's Kentucky Haunted House & Attraction Guide Here!