Haunts.com's 2017 Top Haunted Attractions for Tennessee
August 16, 2018 By Haunts.com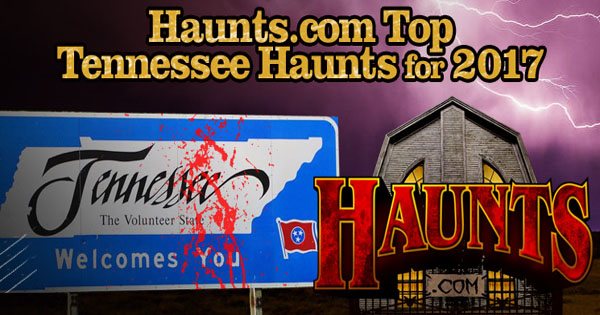 2017 Tennessee Must See Attractions > 2017 Must See Attractions in the US
The Halloween Season here in Tennessee is jam packed with tons of scares. From Haunted Houses and Spook Walks, to Zombie Hunts & Shootouts, Haunted Corn Mazes and Hayrides, there are endless options to choose from during the Haunting Season, no matter where in The Volunteer State you reside. With an enormous amount of haunted attractions, it's not always an easy task to choose which ones you and your bravest friends will take on.
To make things a bit easier for Tennessee haunt goers, Haunts.com has created a list of Must See Haunted Attractions throughout the state. These attractions have received a number of great reviews from customers who experienced the heart pounding fun for themselves, along with outstanding ratings for the 2017 Halloween Season. Check out the list below and start preparing for your 2018 haunting journey!
Top Pick for the 2017 Halloween Season: Hartman's Corn Maze & Zombie Paintball Hunting - Mosheim, TN

Located in Mosheim, Hartman's Corn Maze features eight sprawling acres and offers 3 1/2 miles of trail throughout. Filled with a ton of twists and turns, visitors are bound to spend quite some time trying to find their way out of this one! Then there's the Zombie Paintball Hunting, where thrill seekers have the chance to test out their shooting skills on the undead. Daytime hunts will feature animatronic zombies, but when the sun sets, the live flesh-eating creatures will come out and play! Will you be able to shoot them dead? Or will you end up just like them? There's only one way to find out!

Type: Zombie Hunts, Corn Mazes, Haunted Hayrides, Haunted Trails | Read More | Visit Website | Share Review

---
While the below haunted attractions may not have been dubbed #1 for the 2017 Halloween Season, the race was tight, and all of our Top Haunts for 2018 are worth visiting this season if you can brave them all!
---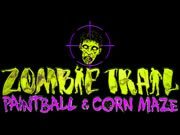 Zombie Trail Paintball - Humboldt, TN

Grab some friends this Halloween Season and test out your aim at Zombie Trail Paintball in Humboldt! Visitors will climb aboard 24 foot trailers that are pulled by tractors, and journey down a one mile trail through the woods and fields, fully equipped with paintball guns that are mounted in front of each person. With over 30 zombies coming at you, this attraction is sure to get your adrenaline pumping and your heart pounding! Don't miss out on the fun being stirred up this year!

Type: Zombie Hunts & Shootouts, Hayrides | Read More | Visit Website | Share Review
---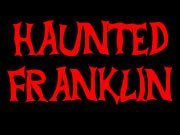 Haunted Franklin - Franklin, TN
At Haunted Franklin, thrill seekers will experience pure terror as they're trapped inside a room for 60 minutes with a mad scientist. This extreme escape game isn't what you're used to, and the Haunted House isn't for the faint of heart. Are you and your friends brave enough to take on both attractions this Halloween Season? Don't miss out on the scares being stirred up!

Type: Haunted Houses, Zombie Hunts & Shootouts | Read More | Visit Website | Share Review
---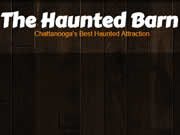 The Haunted Barn - McDonald, TN

The Haunted Barn is a 16 room walk-through that also offers an eerie haunted maze that is completely dark, and infested with the creepiest of creatures. Be prepared as you embark on this journey, as you never know who or what you'll come face to face with while visiting. The creatures residing in the barn have been waiting patiently all year long for their next visitors... or shall we say victims?!

Type: Haunted Houses | Read More | Visit Website | Share Review
---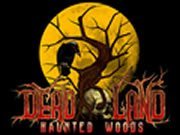 Dead Land Haunted Woods - Lebanon, TN
Lebanon's Dead Land Haunted Woods offers thrill seekers four unique haunted attractions to brave during the Halloween Season. There's The Curse, The Portal, The Crypt, and The Freak Out Escape Game. Check out the scares being stirred up this year and find out if you have what it takes to complete all four attractions - that is, if you dare!

Type: Haunted Houses, Haunted Mazes, Spook Walks, Escape Games | Read More | Visit Website | Share Review
---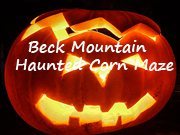 Beck Mountain Haunted Corn Maze - Elizabethtown, TN
Climb aboard the Haunted Hayride at Beck Mountain that will transport you to each horrifying attraction. Murder Manor is where your very worst fears become a terrifying reality, and there's some mad monsters living inside its walls, too! There's also the three-acre Haunted Corn Maze, complete with thrills and chills around each turn, and some maniacs where you least expect them!

Type: Haunted Houses | Read More | Visit Website | Share Review
Looking for More Scary Good Fun in Tennessee?
Check Out Haunts.com's Tennessee Haunted House & Attraction Guide Here!