Ellis Fright Night at Cottage Lane Pumpkin Patch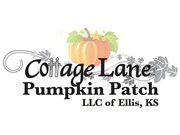 Ellis Fright Night at Cottage Lane Pumpkin Patch
1001 W 15th St
Ellis, KS
Click To Call
785-726-2490
Review Us



Ellis Fright Night at Cottage Lane Pumpkin Patch

The "Ellis Fright Night" is a Community Event which includes the Haunted House Chrysler Museum (Downtown) the Haunted Train Ride Railroad Museum (downtown) and the Moonlight Maze (at Pumpkin Patch)!

A trilogy of spooky fun!

Latest Reviews
There are no reviews for this listing yet!