Karnival of Karnage - Gates of Hell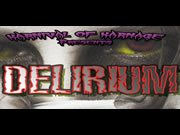 Karnival of Karnage - Gates of Hell
8791 IL Route 76
Belvidere, IL
Click To Call
815-332-2010
Review Us

As Lucifer awoke from his fall from grace he uttered,
"Behold I see the GATES of HELL!"

He knew that he was home, he turned as he stood in front of the gates and said welcome all you damned, you shall not escape my grip but if you do you shall be changed!!!!!!!!

It's Gates of Hell at the Boone County Scare Grounds, Just 10 minutes east of Rockford!!
You've never seen insanity like this before… You'll scream for joy or for your life!

Do YOU dare?
Latest Reviews
There are no reviews for this listing yet!