iCOMBAT Tactical Laser Tag Zombie Outbreak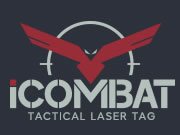 iCOMBAT Tactical Laser Tag Zombie Outbreak
1023 Spring City Dr
Waukesha, WI
Click To Call
855-454-4426
Review Us


We are offering limited time Zombie sessions at our Madison and Waukesha iCombat fields! Make your way through the missions and avoid the deadly zombies - just one glance could be lethal. You will need to be more stealthy than ever before weaving your way through our fields not only avoiding zombies but also your competitors as you complete your missions!

Come fight the dead on October 19th & 20th and October 26th & 27th!

Survive the Zombie Outbreak at iCOMBAT Waukesha
Latest Reviews
There are no reviews for this listing yet!