Moore's Flying M Ranch Fear Fest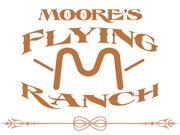 Moore's Flying M Ranch Fear Fest
20707 E 540 Rd
Inola, OK
Click To Call
(918) 341-7146
Review Us



Moore's Flying M Ranch in partnership with the Frozen Morgue proudly present the opening of Oklahoma's destination for Fall fun and fear, the official "Fear Fest".

It is evident that the apocalypse is upon us…
A bizarre discovery on the Moore's Flying M Ranch…
Unleashed a long dead secret
The fallout shelter is your only hope
Zombie Apocalypse Haunted House

Frozen Morgue has been haunting the hills of Northeastern Oklahoma for 21 years, never repeating the same show in these 21 Years of Fear. This year they're pulling out all the stops with the most intense and hair raising zombie apocalypse haunt ever seen in Oklahoma.

And last, but certainly not least, Frozen Morgue presents a brand new Escape Room Experiment. A live action game that puts your team's wits against the mind of a madman. You control the game, making selections and solving puzzles in a fast-paced, exciting atmosphere, thick with suspense. You and your team are thrust into a situation left to unravel the riddle of a cabin built by fear and paranoia. Mysteries lie around every corner, as you are plunged deeper into Karl's dark world.



Latest Reviews
Loved the paint ball. Had to wait for the haunted house to open. But we had a good time.

Posted Oct 2018