Vegas Fright Nights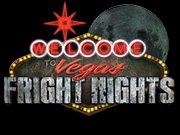 Vegas Fright Nights
6300 W. Oakey Blvd.
Las Vegas, NV
Click To Call
702-29-3741
Review Us

Starting October 5th, Opportunity Village will be introducing a new attraction to the Magical Forest — Vegas Fright Nights. This new, heart-pounding haunted house experience includes Nightmare Manor and Clown Invasion in 3D!

Open nightly at 5:30 PM this bone-chilling experience is not for the faint of heart. However, the first hour of each night is reserved for those seeking a less intense visit. Both haunted house experiences are included on your Vegas Fright Nights ticket.

Nightmare Manor:

Enter if you dare. Nightmare Manor is the place where evil resides. And lucky for you, evil just loves entertaining houseguests.

Demonic spirits lurk throughout these haunted halls welcoming you to join them for all eternity.

Amityville ain't got nothing on this place.

Clown Invasion in 3D:

coulrophobia
[kool-ruh-foh-bee-uh]
noun
an abnormal fear of clowns

Step into our colorful funhouse where sinister clowns are dying to show you a good time. As you embark on a journey of giggles and gore, this 3D experience will show you a whole new dimension of evil.

In the words of Carrie White's mother, Margaret: "They're all going to laugh at you." And with these clowns, that couldn't be more true.


Vegas Fright Nights Commercial
Latest Reviews
There are no reviews for this listing yet!